Edward "Doody" William Gibbs, Jr.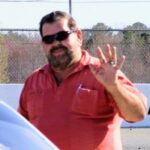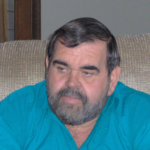 Edward William Gibbs, Jr.
On September 1, 2023, Edward "Doody" Willam Gibbs. Jr. peacefully passed.
Doody was preceded in death by his parents, W. Winifred Gibbs and Edward "Eddie" W. Gibbs. Sr., sister Rose Ann Boggs, and brother Benjamin "Benny" Gibbs. He is survived by his children, Ronda Gibbs and Edward "Dude" W. Gibbs, III, his nephews, Jeffrey "Jeff" Gibbs, Steven "Beaver" Boggs, Aaron Hepner, Benjamin "Ben" Gibbs. Jr., many cousins, and other loved ones.
For most of his life, he worked with his father in many business endeavors including Gibbs Clearing and Grading to the widely known Doody's Used Auto Parts. Motors weren't just his livelihood, but a lifelong love that spread from classic cars to Harley Davidsons and auto racing. Later in life, he was an incomparable supporter of the Viginia Lottery.
Those that met him over the years knew a friend as he never met a stranger. Always good natured, he helped those that most would have passed by and gave some a chance where others would have turned them away. He was a library of hilarious stories and was known for playing a good-hearted prank for a laugh, giving himself away with a very distinctive snicker.
To say he touched many lives in his 74yrs is an understatement- he will be greatly missed.
A visitation will be held Thursday, Sept. 7, 2023, from 6pm – 8pm at Amory Funeral Home in Yorktown, VA. His funeral service will be held at 2:00 PM Friday, Sept. 8, 2023, at Zion United Methodist Church in Seaford, VA.