Eddie Wayne Jackson, Sr.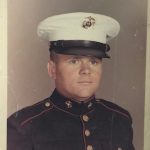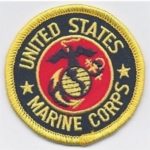 Eddie Wayne Jackson, Sr., 73, passed away on Friday, September 28, 2018.
Eddie (POPS) was born in Bristol Tennessee but was raised in Bristol, Virginia. He moved to the peninsula in 1967, and also lived in Georgia.
Eddie served in U S Marine Corp from 1963 to 1967. He worked Mill End Carpet of Newport News, Norton Foods of Urbanna and CL Johnson. Pops was very active coaching youth in football and basketball having many teams that never lost a game. He also enjoyed playing softball with teams here on the Peninsula and in Georgia for over fifty years.
He is survived by his children, Eddie Jackson, Jr. and his wife Chris Ann, Scott Jackson and Traci Jackson; a sister, Linda Pridemore and 5 grandchildren, Kaine, Dillon, Katherine, Adam and Emily. He was preceded in death by his sister, Judy Sherman and Kitty Jackson and a brother Freddie Jackson.
The family and friends will gather to share memories on Tuesday, October 2, 2018 from 6:00 to 7:30 PM in Amory Funeral Home, Grafton, VA. Interment will be at a later date in Arlington National Cemetery.