Earl Evans, Jr.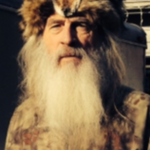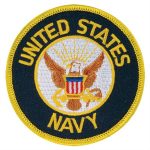 Gloucester, Va – Earl Evans,Jr., 73, passed away Friday, January 3, 2020. Earl was born at Riverside Hospital and was raised in Grafton, VA. He was a 1966 graduate of York High School, and while he was attending York, he helped build and operate the radio station WYES 91.5 and was a disc jockey.
Earl served in the U.S. Naval Reserve and later was a member of the U.S. Coast Guard Auxiliary. He was employed as a master electrician and retired after 30 years with the City of Newport News as a Traffic Signal Electronic Specialist.
He was a member of amateur radio (KE4 NBX), president of District Seven Advisory Council and EC for Gloucester County.
Earl had been a member of the Daffodil Committee, Appalachian Trail Club, and the Tidewater Search and Rescue performing duties of search management and field team leader. He was a volunteer for the Rosewell Plantation Ruins, and the City of Newport News Parks and Recreation, where he served as a leader for Explorer Post 7 of Newport News Parks and Recreation.
Earl was preceded in death by his parents Earl Evans, Sr., and Lucille Evans and a brother Norman Evans.
He is survived by his wife Patty Evans of Gloucester, VA; daughters Katie Evans of Gloucester Point, VA, Jennifer Newton (Wayne) of Windsor, VA; and a grandson Seth Savage, also of Windsor. He is also survived by a brother Bernard Evans(Terri) of Newport News, VA, Weston Cox of Poquoson, VA, Sean Savage and Teresa Savage, of Gloucester, VA.
Earl never met a stranger and was always willing to lend a hand to everyone. He will be missed.
In lieu of flowers, memorial donations in Earl's memory may be made by mail to the Dementia Society of America, P.O. Box 600, Doylestown, PA, 18901, or online at WWW.DementiaSociety.org/donate.
A memorial service will be held at a later date.