Dr. William T. Green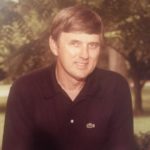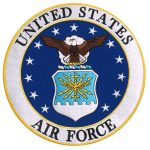 Newport News, Va. – Dr. William (Bill) T. Green passed away on Thursday, October 17, 2019 at Riverside Hospital in Newport News. Dr. Green was born on January 24, 1931 at Dixie Hospital in Hampton, Virginia to Clarence Green and Gladys Amory Green.
Dr. Green was a graduate of Hampton High School. He received his I.E. degree from Virginia Polytechnic Institute. He attended the College of William and Mary and the University of Dayton in Dayton, Ohio. He received his D.D.S. degree from the Medical College of Virginia.
While attending VPI, Dr. Green was commander in the Corps of Cadets, E Company, and a member of the Arnold Air Society, Pershing Rifles and Scabbard and Blade honor societies. Dr. Green served his country as a captain in the United States Air Force, stationed at Wright-Patterson Air Force Base in Ohio for 39 months. He also served in the Virginia Air National Guard and participated in the Berlin Airlift.
In 1961, Dr. Green began practicing general dentistry and opened his own office in the Denbigh neighborhood of Newport News. Over the course of his long career in dentistry, almost 60 years, Dr. Green treated generations of Newport News families, as well as patients from throughout the United States and foreign countries.
Dr. Green was highly admired in his field, receiving commendations for his dental work from the United States Military Academy at West Point. He was a lifetime member of the Virginia Dental Association, American Dental Association and a member of the Delta Sigma Delta dental fraternity. Dr. Green was recognized for his career and accomplishments by the Virginia House of Delegates and Senate in a joint resolution in 2019.
In addition to his dentistry, Dr. Green was an instrument-rated pilot with a commercial certificate, and he was an avid golfer who competed in the Virginia Senior Amateur Championship many times.
Dr. Green is survived by his wife of 54 years, Joan Lee Burcher Green, his son William Chadwick (Chad) Green (Ashley), his sister Anne Green Vannice, his grandchildren William Chadwick Green, Jr. and Margaret Lee Green. He is also survived by his loving nephew Randy Gary, who was like a son to him.
A visitation will be held at Amory Funeral Home on Thursday, October 24 from 6:00 to 8:00 pm. The funeral will be Friday, October 25 at 11:00 AM Orcutt Baptist Church in Newport News, followed by a graveside service at Peninsula Memorial Cemetery. There will be a reception at James River Country Club following the graveside service.