Dr. Elizabeth Leonard Ryan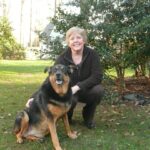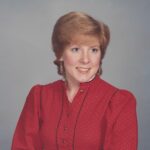 Elizabeth Leonard Ryan was born June, 1957. She passed away at VCU hospital in Richmond, VA on Dec. 29, 2019 after a seven-month battle with cancer.
She was a happy, outgoing child with many talents including playing piano and violin, and acting in theatre productions. Elizabeth volunteered with Animal Aid as a teen and became a lifelong advocate and supporter of humane causes.
Elizabeth was a gifted mathematician. She was valedictorian of her high school graduating class at Cave Spring High School in Roanoke, VA. She went on to Roanoke College, majoring in mathematics and was valedictorian of her class of 1979. Elizabeth began an actuary career with Shenandoah Life Insurance Co. after college. Although successful, she followed her life's calling and was accepted to the School of Veterinary Medicine at Virginia Tech in Blacksburg, VA.
After receiving her DVM degree in 1987, she moved to Newport News and worked at Deer Park Animal Hospital where she met her future husband, Patrick Ryan through his pet shar-pei. She later established Seaford Veterinary Medical Center in Yorktown, VA. She was a brilliant, compassionate veterinarian who treated every animal as if it were her own, and every client as a friend.
Elizabeth and Patrick Ryan were married in Salem, VA in 1988 and have 2 children, Dana and Sean. Helping promote Autism awareness, Elizabeth headed the Special Education Advisory Committee for York County School Division until her son's graduation. Elizabeth was very involved in Women's Missionary Union at Ivy Memorial Baptist Church. She was on the Board of Directors for Mutts with a Mission, Inc. which provides service dogs to Wounded Warriors. She was also a board member of the Peninsula Veterinary Association.
Elizabeth is survived by her husband Patrick Ryan, her son Sean Ryan, a daughter Dana Ryan Kizer and her husband John Kizer. She is also survived by her parents Dan and Virginia Leonard, sister and brother-in-law Peggy and Wayne Clark, and loving relatives of the Ryan, Leonard, Smith, Masters, Kilgore, Iwinski, Camitta, Miller, and Durham families.
Family will receive visitors at Amory Funeral Home in Yorktown, VA at 11 AM on Friday, Jan. 3, 2020, with service following in the funeral home chapel at 1 PM. Burial will occur the following day – Jan. 4, 2020 at 1 PM at Sherwood Memorial Park in Salem, VA. Services will be conducted by Rev. Matthew Dupuy.