Dr. Clarence (Buddy) P. Young, Jr.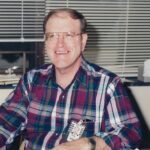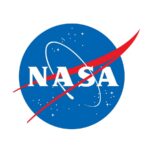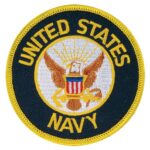 Dr. Clarence (Buddy) P. Young Jr. age 88, passed away peacefully on January 18, 2023. Dr. Young was born in Pocahontas, Virginia on April 18, 1934. He had been a resident of Hampton and Yorktown for 57 years. Dr. Young is a graduate of Pocahontas High School, Bluefield College (with honors) and Virginia Tech. Dr. Young earned his B.S. in Civil Engineering (with honors), M.S. in Engineering Mechanics, and Doctorate in Aeronautical Engineering, all from Virginia Tech. He was a Navy veteran having served during the Korean War as an air-crewman in a Navy Anti-Submarine Warfare Squadron and participated in H-bomb tests in the South Pacific during 1954. Upon graduation from Virginia Tech, he was employed as a supervisor with the Dupont Co. at Waynesboro, Va. prior to joining NASA Langley Research Center in 1961. While at NASA, Dr. Young authored or co-authored more than 100 technical reports, and received over 25 awards for his contributions, including the prestigious NASA Engineering Medal. Dr. Young's expertise was in structural dynamics, aeroelasticity, and wind tunnel model systems vibrations. He was an internationally recognized expert on aeroelastic stability of slender body rocket vehicles,and led the development of technology for testing cryogenic wind tunnel models at full scale Reynolds Numbers in the National Transonic Facility at NASA Langley. He held a number of supervisor/management positions in both Engineering and Research while at NASA Langley. Also, he was an Associate Fellow in the American Institute for Aeronautics and Astronautics. Dr. Young retired from NASA in 1989 as Associate Chief of the Structural Mechanics Division. From 1990 – 1994 Dr. Young held the position of Associate Professor of Mechanical and Aeronautical Engineering at North Carolina State University. He became a consulting aeronautical/structural dynamics engineer in 1995 and retired in 2009. He was an avid hunter and fisherman, bridge player, and a devoted father and grandfather. While living in Hampton, Dr. Young served as president of the Lee School PTA, served on the Peninsula Boy Scouts council and served on the board of Aldersgate Methodist church. He was a past president of the Marlbank Farms Recreation Association in York County, and upon his death was an active member of Crooks Memorial Methodist Church in Yorktown. The Young family would like to thank all the ICU nurses at Bon Secours Mary Immaculate Hospital for taking such good care of him.
Dr. Young was preceded in death by his parents Clarence P. and Opal M. Young. He is survived by his loving and devoted wife, Donna M. Young: two sons and five grandchildren and three great grandchildren. Bruce and Elizabeth Young and their children Madison and Ryan, of Charlotte, N.C., Stephen and Lea Young of Snowshoe, WV his two sons, Brandon and Garrett and stepsons, Kevin and Collin of Yorktown, Va. His daughter Kathy and her husband, Jeremy Patterson and two great granddaughters, Katlyn and Matty of Marietta Ohio. Great grandson Landon M. Young of Grand Rapids. Michigan and a sister Pat Anderson.
The family will receive friends on Tuesday night from 6-7 PM in Amory Funeral Home. A memorial service will be at 1:00 Wednesday, January 25,2023 at Amory Funeral Home Chapel with Military honors.