Douglas "Doug" MacArthur Dolezel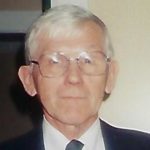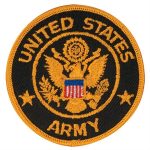 On Thursday, July 25, 2019, Douglas (Doug) MacArthur Dolezel, husband and father of three, passed away at the age of 79.
He was a resident of Yorktown, VA at the time of his passing. He graduated from Otego Central School in 1957. He received an Associate's Degree in Electronics from Broome Community College in 1959. He served his country in the Army for three years from 1961-1964. He returned from the Army to work for Bendix in Sidney, NY. Doug was a 32nd degree Mason. He was an avid reader, movie watcher, golfer, and cyclist. He worked for Siemens (Bendix) Automotive for 40 years and retired in 2000. In his retirement, he developed a passion for building computers.
Doug is survived by his wife of 52 years, Susan; his children David (Megan), Paul and Meghan (Bob); his grandson Truett and his step-grandson Mason. Doug is also survived by his brother Dwight (Janet) Dolezel and a sister Anita (Thomas) Sears. He was predeceased by his mother Virginia Dolezel, his father George Charles Dolezel, and his brother, George Rudolph (Lisa) Dolezel.
A memorial service will be held Thursday, August 1, 2019 at 4:00pm in the chapel of Amory Funeral Home at 410 Grafton Dr, Yorktown, VA. The family will receive friends one hour prior to the service. In lieu of flowers, donations can be made in Doug's memory to the American Red Cross (redcross.org).