Doris Ann Kennedy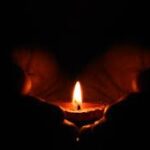 Yorktown, Va. – Doris Ann Kennedy,a lively and wonderfully lovable lady, passed away on Wednesday, August 17, 2022 at the age of 74. Doris was a native of Ohio and lived out most of her life in Newport News, VA.
Doris was married to Harold Kennedy, together they fostered a son. She worked in service at many local laundromats throughout her life. Doris enjoyed playing cards and was a lifelong WWE fan. She was known for her lively spirit, her compassionate and friendly attitude, and positive outlook.
She was preceded in death by her husband, Harold Kennedy, her sister, Patty Noris, and her brother Jerry King. She is survived by her son, Billy Spivey, his wife, Carol, their children, and several cousins, nieces, and nephews. A memorial service will be held on Saturday, August 20, 2022 at 1:00 PM in Amory Funeral Home Chapel.