Donna Lee Hill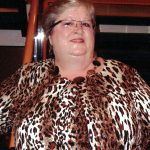 Donna Lee Hill, 67, passed on Friday, December 28, 2018.
Donna was a native of Jeffersonville County, Indiana and a peninsula resident since 1975. She severed in the Army as a Med Tech during the Vietnam War and retired from Anheuser Busch in 1992 after 21 years of service. Donna was a member of Kirkwood Presbyterian Church and enjoyed cooking, making wreaths and most of all spending time with her grandchildren.
Donna was preceded in death by her husband Wesley C. Hill and is survived by her sons Stephen Wise (Galina), David Wise, her brother Gary Compton (Mary Jo), sisters Jona Stanley, Sandy Mullins and Patty Dearing and her 3 grandchildren, Connor, Lillian and Nazar.
A memorial service will be held at 2:00PM on Saturday, January 5, 2018 in Amory Funeral Home Chapel. The family will receive friends following the service.