Donald "Donnie" Robert Collins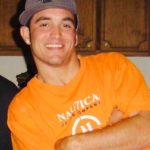 Donald "Donnie" Robert Collins, 41, of Yorktown, VA, died at his home on June 26, 2019.
Donnie was born February 5, 1978, in Biloxi, Mississippi, to Rita Joan Ferretta and Harold Eldon Collins.
He attended York High in Yorktown. He continued his education at Thomas Nelson receiving his HVAC Technician Industry Certification and Tidewater Community College obtaining his Contractor Business license. Later earning his VA Masters HVAC License.
Donnie was never about waiting for the storm to pass. He was about learning to dance in the rain.
Not only did Donnie dance in the rain, but he wanted to dance in the rain. Donnie had numerous storms during his short life so he knew from experience another storm may be just around the corner. If he hadn't learned to dance; he may have remained empty and unfulfilled.
Donnie lived his life on his terms. He listened but did not take advice very often. He did not conform to social "norms." He was a free-spirit who lived in the present, and again, on his terms. He was a dreamer. He was a leader. He had people who believed in him and would follow him anytime and anywhere. He could enter a room and brighten it with his smile, his attitude, or just his presence.
Donnie did not die on his terms. He did not want to leave us. He loved us. He will continue to love us. He achieved his goal of being a business owner, and the President of DC Contractors, LLC. He made us proud. He achieved his goal of being proud of himself, and the lives he touched. Our days moving forward will never be the same.
The loss of a loved one is something no one can prepare for. As we say goodbye, we do it with a broken heart, yet a full heart. Donnie is at peace and can look after those who he leaves behind, for the moment.
As we've come together since the passing of Donnie, we've learned how Donnie has impacted so many lives, young and old. He made friends so easily and was true to each and every one of them. He supported them, guided them and made them happy. He made everyone happy.
Donnie, we love you with all our hearts; We are profoundly proud of you; you have scarified much and have left a legacy.
Rest in peace, and never stop dancing in the rain.
Donnie is survived by his son Conner Kennedy; mother, Rita Ferretta of Yorktown; father, Harold Collins and spouse Linelle Collins of La Plata, MO and grandmother Maryann Collins; siblings, Melanie Malotte and spouse Eric Malotte; Clinton Collins and spouse Christine Collins; Nick Ferretta; Jillian Ferretta and spouse Shane Mathis. Donnie has 9 nieces and nephews, Zachary, Selina, Lilly, Ericson, Collin, and Paisley Malotte; Kennedy, Taylor, and Reagan Collins, who will forever miss and love their Uncle Donnie.
Viewing will be held on Tuesday, July 2, 2019, from 6pm-8pm at Amory Funeral Home, 410 Grafton Dr., Yorktown, VA.
Funeral services will be held on Wednesday, July 3, 2019, 2 pm at Grace Fellowship Church, 609 Aberdeen Rd., Hampton, VA.