Donald L. Ewton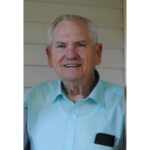 Donald L. Ewton, 85, of Newport News, Virginia, passed away on August 4, 2021.
Donald was born in Fort Myers, Florida on March 20, 1936.
He is predeceased by his loving wife of 50 years, Elizabeth (Betty). They were married in Hampton, Virginia on June 5, 1957.
Donald worked for NASA Langley Research Center for 34 years after serving in the United States Air Force. Donald was an avid golfer. He was a member of Yorkminster Presbyterian Church in Yorktown, VA, where he served as a deacon and an elder. He was also a founding member of Kirkwood Presbyterian Church in Yorktown.
Donald is survived by his three sons, Don Ewton Jr. (Angie) of Newport News, Kenneth D. Ewton (Darlene) of Seaford, and Timothy P. Ewton of Atlanta, Georgia; and two grandchildren, Courtney Ewton of Richmond, Virginia and Collin Ewton of Edinburg, Virginia.
A graveside service conducted by Larry Jones will be held at 11:00 am on Monday, August 9, 2021 at Peninsula Memorial Park. Funeral arrangements are being handled by Amory Funeral Home
The family urges everyone to take care of yourself by getting vaccinated and wearing a mask.