Donald Christian Moyer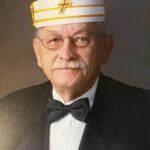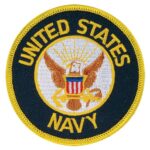 Newport News, Va. – Donald Christian Moyer, Sr., 81 passed away on Tuesday, November 22, 2022.
Donald was a native of Pennsylvania and a peninsula resident for 44 years. He retired from the U.S. Navy in 1978 after 20 years of service. After retirement he went to work at the Naval Weapon Station for 17 years. He was a member of the Yorktown Masonic Lodge. During his years with the masons he served in many things Past High Priest St John's Chapter 87, District Deputy 2001 district 57, Past Master of Yorktown 205. He was a scout master, associate Guardian of jobs daughters Bethel 39, Recipient of John Blair Award for outstanding Service to the Craft and member Knights Templar and peninsula Shrine's Club. He was an avid cook for family and friends even working at the former historic Nick's Seaford Pavilion in Yorktown.
He is survived by his wife of 62 years Gloria H. Moyer 2 daughters, Dona Caye Bishop (Robert) and Lisa Marie Coon (Kenneth) and a son, Donald Christian Moyer, Jr. (Krista); 2 brothers, Ronald Moyer (Patricia) and Eugene Moyer (Sandra) and sister Earlene Kieffer and 6 grandchildren, Donald, III, Christopher, Kenneth, Jr., Kevin, Charles and Andrea 4 great grandchildren, Cheyanne, Channing, Jacob and Jordan.
Memorial service on Saturday, December 3, 2022 at NOON in Zion United Methodist Church with Masonic Rites and Navy Honors. The family will receive friends one hour prior to the service.