Dolores Wilson (Finney) Speight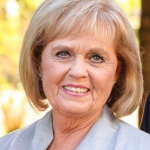 On Friday, January 1, 2021, Dolores Wilson (Finney) Speight, was escorted by Angels to her heavenly home, surrounded by her husband, children and grandchildren. She is survived by her husband of 59 years, William (Bill) Speight, children; Michael (Diana), Stephen (Angie), Jeffrey (Gina), Deborah Wright (Chris) and Angela Warren (Wayne), 14 grandchildren, 2 step grandchildren, 9 great grandchildren with one on the way, along with 6 step great grandchildren, and her sisters; Mary Krummell (Charlie), Sharon Hundley (Jim) and Kathryn Newsom(the late Jeffrey).
Dolores was born in Norfolk, VA to the late Thomas and Mary Finney, on June 25, 1942. She married Bill in Virginia Beach, VA in 1961 and moved to Newport News in 1969, where they raised their 5 children. Along with her husband, Dolores could be found at Deer Park Little League Fields and football fields, South Morrison, as well as Todd's Stadium, supporting their children in their many athletic endeavors. She enjoyed traveling, attending sporting events, collecting hummingbirds and angels, playing bunko and poker with family, and crocheting blankets for her loved ones. Dolores stayed home and raised her children while volunteering and working part time in her children's schools. She later worked part time at Hickory Farms and then retired from Bayport Credit Union after 19 years, in 2004. Dolores was a life-long member of Beta Sigma Phi Sorority, with over 50 years in. She also volunteered and participated in events sponsored by JDRF (formally the Juvenile Diabetes Research Foundation), Cystic Fibrosis, and for several years volunteered at St. Bede's Catholic Church. Bill and Dolores completed their retirement home in 1992 and moved to Williamsburg, VA.
As her children married and had families of their own, she made sure to always be involved and supportive of every grandchild. She never missed a game, performance, tournament or pageant that her children or grandchildren participated in. She felt most joy when her family was all together and was the epitome of unity and togetherness. Dolores loved spending time and watching her grandchildren and great-children as they were growing up. She fed fish with them, took them on the paddleboat in their backyard pond, read books, sang songs, and made the best peanut butter cracker sandwiches for them. Dolores and Bill's grandchildren and great-grandchildren will continue to make memories in her honor at their beautiful home. We will miss her dearly and look forward to the day that we can wrap our arms around her again.
The family welcomes you to a walk-through visitation at Amory Funeral Home in Grafton, VA on Thursday, January 14, 2021 from 4:00-7:00pm. Masks will be required. A Celebration of Life and Mass will be held at St. Bede's Catholic Church in Williamsburg, VA on Friday, January 15, 2021 at 3:00 p.m. A private eulogy will begin 15 minutes before the Mass service. Masks and social distancing requirements will be upheld. Due to restrictions, a reception will not follow the Mass. The family will hold a larger event at a later date.
In lieu of flowers, please make donations to JDRF in her memory. You may address donations to JDRF to the following address; JDRF Mid-Atlantic 1400 K Street NW, Suite 1200 Washington DC 20005.
Listed below are the instructions to access Saint Bede's Online Live Streaming for Dolores's Mass on Friday January 15, 2021 at 300PM.
PLEASE SIGN INTO LIVE STREAMING NO EARLIER THAN 2:50PM:
Key into your browser www.bedeva.org, then hit "enter".
Select the "start" button on the Box that says"Welcome to Saint Bede Catholic Church. Our Live Stream will begin shortly".
If you do not see the Live Stream at the scheduled start time, please refresh your page. Repeat until you see Dolores's Mass display.
IF YOU PREFER TO VIEW THE MASS VIA FACEBOOK, PLEASE FOLLOW THESE INSTRUCTIONS:
Key into your browser www.facebook.com/saintbedecatholicchurch.
Saint Bede's Facebook Homepage should come up and display several boxes to select from.
The box you are looking for will either say "Welcome to Saint Bede Catholic Church. Online Streaming will begin shortly", OR, "Dolores Finney Speight Funeral Mass January 15, 2021 3:00PM".
If it says"Welcome to Saint Bede…… " Refresh the page until the Online Streaming begins for Dolores's Mass.
If for some reason streaming via Facebook fails or is dis-rupted, please follow the instructions above using Saint Bede's website at www.bedeva.org.
Peace,