Dawn Ellen Morris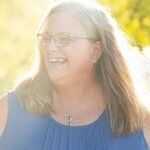 Dawn Morris
With deepest sorrow, we announce that Dawn Ellen Morris, 62, of Newport News, Virginia, passed away on Thursday, November 10, 2022 at 4:34pm.
Dawn was special. Magnetic. Strong. Funny. And had the most infectious laugh. She was not like a regular mom; she was a cool mom. She believed in the power of community and fought for equality on all levels. Dawn was a shining example of acceptance and welcomed everyone as they came, which is a quality she has passed on to her three children (Jenn, Erica, and Russell.) She has been married to the love of her life, Russell Jr., for 37 years. They met through their passion for Drum & Bugle Corps and Marching Band when they were young. This is something Dawn continued to be involved in until this day. She worked with many High Schools within Hampton Roads, the most recent being Lafayette High School Marching Band; she loved her students as her own. In addition to that, she was a committed member of the Scouting community and volunteered countless hours with them throughout the years.
Dawn is survived by her husband Russell Morris Jr., her children Jennifer Auth (Matthew Auth), Erica Morris (Pablo Garcia Alvelais), Russell Morris III, her grandchildren, Cornelia Rose Auth and Theadora Lynne Auth, her brothers, Robert Braman (Cathy Braman) and Gary Braman (Kathy Braman) as well as their families. Dawn is also survived by many extended family members throughout New Jersey, New York, North Carolina and Virginia.
One of the comforts we have is knowing that through organ donation, Dawn will continue to enhance the lives of others just as she did throughout her life.
Dawn's family will be hosting a Celebration of Life at the St. George Brewing Company, 204 Challenger Way, Hampton, Virginia 23666 on Saturday, November 19, 2022 at 2:00pm.
We appreciate the outpouring amount of love and support we have received from so many of you from near and far.