Davis Buckner Wright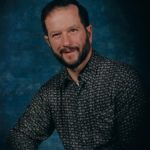 Lanexa, Va.- Davis Buckner Wright, 76, passed away on Saturday, August 24, 2019. Davis was a native of Newport News and graduated from Newport News High School in 1961. After high school Davis was an apprentice with NASA and worked as a mechanical engineer until his retirement in 1998 after 37 years of service. While working he went to Old Dominion University and graduated in 1975. He was an avid animal lover, enjoyed wood working and even built his own log cabin home. Davis also enjoyed hunting and was a member of the NASA bowling league. Above all, he loved his family deeply.
He was preceded in death by his parents Hilda Watts and Davis B. Wright, Sr. and a sister Hilda Johnson. Davis is survived by his loving wife of 56 years Patricia Nettles Wright, a daughter, Kelly Cleary (Paul) of Poquoson and a son, Bucky Wright (Dona) of Hampton, a sister, Pauline Perry (Eddie) of Knoxville, TN.,9 grandchildren, Ashley Maxwell (Chris), Taylor Goodson (Greg), Ridge Wright (Aubrie Davies), Logan Walker (Luke Rodgers), Melody Jones (Nick), Cole Walker (Courtney Lesoski),Mallory Wright, Connor Cleary and Maddie Cleary and 4 great grandchildren, Lincoln Jones, Kenna Maxwell, Blake Goodson and Jackson Jones. He is also survived by aunts Betty Williams, Marjorie Pitts, and Margaret Watts all of Caroline County and brothers-in-law, John Nettles (Carol) of Rapidan, VA and Dr. Ed Johnson (Martha) of Florida.
A memorial service will be held at 2:00 PM on Wednesday, August 28, 2019 in Amory Funeral Home Chapel. The family will receive friends following the service. Memorials may be made to your local Red Cross or an animal shelter of your choice.