David Winslow Page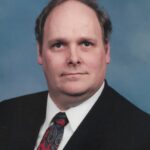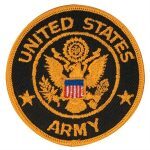 WILLIAMSBURG – David Winslow Page died Wednesday, January 11th, 2023, at Sitter & Barfoot Veterans Care Center in Richmond, VA. Born December 27, 1947, in Berkeley, CA and while living in Berkeley, he earned his Eagle Scout rank, which his son, Adam, and two grandsons also earned. A very talented tenor, he sang in youth choirs, The Wedgewood Dinner Theatre, The College of William and Mary musicals, and The Williamsburg and The Kenmore (NY) United Methodist Churches. Drafted into the U.S. Army in 1969 during the Vietnam war, he rose from Private to First Lieutenant receiving the Army Commendation Medal for meritorious service. David graduated from The College in 1974 with a BA in Psychology. In 1980, David was appointed by the Buffalo, NY mayor to assist people with disabilities and was awarded "Man of the Year", "Outstanding Citizen of the Year" and a Citation from the Buffalo City Council.
David was an adult Sunday School teacher and active participant in the Williamsburg United Methodist Church's Sanctuary Choir. In later years, he started a private, professional consulting firm dedicated to assisting local, state, and federal organizations with grant writing and developing public outreach efforts.
David is survived by his former wife, Betty Spencer, two sons, Adam (Aalya) Winslow Page of Las Vegas, NV and Alan Spencer Page of Portsmouth, VA and his grandsons, Hunter Winslow Page, Parker James Page and Trevor Jaffri Page of Las Vegas, NV. Three sisters, Joan, Beverly (Bob), Jane and brother Robert Page. He is preceded in death by his parents, Clarence and Barbara Page.
There will be a memorial service on Wednesday, May 31, 2023 at 10:00 AM in Williamsburg United Methodist Church with burial to follow with Military Honors in Cedar Grove Cemetery
Please consider, in David's memory, donations be given to the Williamsburg United Methodist Church. Amory Funeral Home oversees arrangements.