David R. (Robbie) Robertson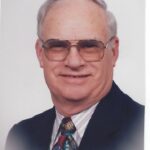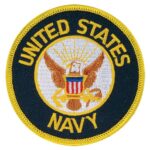 Yorktown, Va. – David R. (Robbie) Robertson went to be with his Lord and Savior on Friday, July 21, 2023. He was born December 22, 1924 in the town of Victoria, Va.
At age 17, he joined the U.S. Navy and served during WWII and the Korean Conflict. Upon settling in Yorktown, he worked for the Amoco Oil Refinery until he retired as Supervisor of the Electrical Instrument Shop after twenty-nine years of service. Afterwards, he continued working with his son David until his 90th birthday.
He was preceded in death by his father and mother David L. and Ruth M. Robertson, three brothers Leslie, James and Willard, two sisters Mary Virginia and Alma, nephew Richard and his only beloved son David.
To grieve his passing, Robbie leaves his devoted and beloved wife Edith, stepson Stephen Elliott and wife Christina, daughter-in-law Helen Robertson, her sons, Matthew, David, Ben and Stephen Yancer and several nephews and nieces.
There will be no scheduled visitation. A graveside service will be held at 1:00 PM on Friday, July 28, 2023 in Peninsula Memorial Park, Newport News. Arrangements by Amory Funeral Home, Grafton, Va.