Darrell Wayne Harris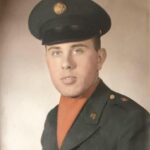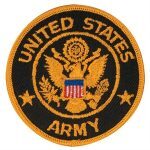 Yorktown, Virginia – Darrell Wayne Harris, 82, passed away on Monday, April 27, 2020. Darrell was born on March 11, 1938, in Carroll County Virginia, to Esther and Edgar Lee Harris. Darrell has been a resident of Yorktown since moving here in 1964 with his wife and children.
He served in the United States Army and worked at Newport News Shipbuilding, where he retired after 30 years of service. In addition to his service at the Shipyard, he was President of Harris- McMillian Construction. He was a loving and devoted husband, father and grandfather. Darrell had a love for travel, learning, and storytelling.
He is survived by his loving wife of 57 years Marianne Hammer Harris, his son William Harris of Yorktown, his daughter Janet Lee Muscher (Keith) of Goldsboro, NC; two grandchildren, Rachel Muscher and James Harris; and two sisters, Zelma Walker of West Virginia and Deborah Sanders of Tennessee. He leaves behind many loving family members and is preceded in death by his parents and his brother Donald Harris.
The family invites those that would like to celebrate his life to a visitation at Amory Funeral Home on Thursday, April 30th from 2 to 4pm. A private graveside will be held on Friday in Parklawn Memorial Park. Arrangements by Amory Funeral Home, Grafton, VA.