CWO4 (Retired) David "Obie" Oberg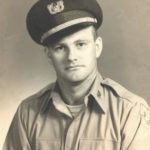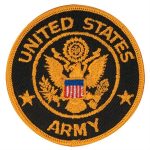 Bena, Va. – U.S. Army Retired CWO4 David (Dave) "Obie" Oberg sailed from home to the other side of the sea on Sunday morning, 1 December 2019. He joins friends who have gone before him, as well as his Father David Major Oberg, Mother Lilly Beatrice Hietanen, Sister Helga Marianna Trago, Brother Emil Julius Oberg, and first wife Donna Jean Johnson.
He is survived by his devoted wife and life partner of 59 years, Betty Louise Knarr Oberg, as well as daughter Iva Jean Thomas (Daniel Thomas), daughter Cheryl Diane Oberg (Stephen Nickau), and grandchildren Rachel E. Thomas and Carl D. Thomas.
Dave was born 16 June 1929 on a 120-acre farm in rural Indiana and is of Swedish descent. Immediately after graduation from Tyner High School in 1947, he left home to sail ore boats on the Great Lakes for Interlake Steamship Company (Ohio). He sailed the Lakes until drafted into the US Army to help with the Korean War. He was sworn into the US Army in October 1954 shortly after his first daughter, Iva Jean, was born. He intended to serve only 2 years and then go back to sailing on the lakes; however, he settled into 20 years of service, achieving the highest rank of Chief Warrant Officer 4.
Obie was in the "navy" of the Army and was assigned to the US Army Transportation School (T-School) at Fort Eustis, Virginia. He served aboard the Army's largest vessel (at the time) and only Beach Discharge Lighter, a 338-foot landing craft named the USAV Lt. Col. John U.D. Page (BDL X1). Outside of the US, he served tours of duty in Korea, Vietnam, and the Azores. After military retirement, he managed the Steam Plant located on Langley Air Force Base in Hampton, Virginia, for 18 years until permanently retiring at the young age of 63.
Dave and Betty met by way of a blind date in the late 1950's, and were married in Indiana on 27 August 1960. Their only daughter, Cheryl Diane Oberg, was born in 1964. They traveled extensively across the U.S. in their motorhome before and especially after Dave's retirement. During their hey-day they attended nearly 20 NASCAR races each year, meeting and making many good friends along the way. Dave drove that motorhome until age 87! Obie enjoyed travelling, taking photos, his family, lots of good food, all flavors of jams & jellies, his many friends, polka music and bowling (he bowled on a weekly league for over 50 consecutive years!).
The family will receive friends at 11:00 a.m. Monday 23 December 2019 at Lebanon Christian Church in Newport News, Virginia, and the funeral service will immediately follow at the Church at 12:00 noon. The military funeral honors ceremony will occur at Hampton Memorial Gardens in Hampton, Virginia at 2:00 p.m. the same day and is also open for friends to attend. In lieu of flowers, memorial donations can be made to the Army Transportation Museum Foundation (ATMF) at Fort Eustis, Virginia, and designate it for the building of the Maritime Pavilion.
Services are under the direction of Amory Funeral Home, Yorktown, Virginia.