Col. William C. Carey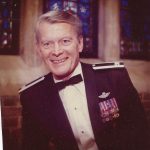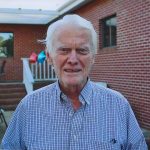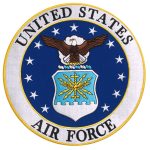 Yorktown, Va. – Colonel William C. Carey, 86, passed away on Monday February 18, 2019. He was born on January 14, 1933, at Chanute Field in Rantoul, Illinois. He is the son of Major and Mrs. E. F. Carey. Colonel Carey attended elementary and secondary schools in Hampton, Virginia, and graduated from Hampton High School in 1950. He attended the United States Military Academy from July 1952 until June 1956, when he graduated and was commissioned a Second Lieutenant in the United States Air Force.
He received his pilot training at Marana AB, Arizona, and Webb AFB, Texas, from August 1956 to September 1957, when he received his wings. From September 1957 to April 1958, he received Fighter Interceptor Training at moody AFB, Georgia.
Colonel Carey's tours in Air Defense squadrons included: 325th FIS, Truax Field, Wisconsin (1958-1960); 317th FIS, Elmendorf AFB, Alaska (1960-1963); and the l46th FIS, Pennsylvania Air National Guard, Pittsburgh, Pennsylvania (1964-1966). His tours in Tactical squadrons included: 4454rd TFTS, Davis-Monthan AFB, Arizona (1966); 480th TFS, Da Nang AB, RVN (1967); 47th TFS, 43rd TFS, 94th TFS, MacDill AFB, Florida (1967-1971); 20th TFTS (Commander) and 43lst "TFTS, George AFB, California (1975-1917).
He has a total flying time of 4,388 hours in the F-4, F-86, F-l02, F-104, F-lll, RF-4, 0-1, 0-2, T-28, T-33, T-34, T-39, C-47, C-54, CH-3 and H-2l.
Colonel Carey's Staff Tours included: Air Force ROTC, University of Pittsburgh, Pittsburgh, Pennsylvania (1963-1966); Chief Scheduling Branch, Chief Fighter Inspection Branch, and Chief Operations and Training Team, Inspector General, HQ TAC, Langley AFB, Virginia (1971-1975); Chief F-4 Operations and Training, 35 TFW, George AFB, California (1976-1977); Assistant Chief of. Staff, Exercise and Evaluation, 6th ATAF (NATO), Izmir, Turkey (1977-1979); Deputy Director Mission Area Analysis, and Planning and Director of Joint Matters, DCS Plans, HQ TAC, Langley AFB,. Virginia (1979-1984).
His decorations include: Defense Meritorious Service Medal; Distinguished Flying Cross with 1 OLC; Meritorious Service Medal with 1 OLC; Air Medal with 13 OLCs; and Republic of Vietnam Armed Forces Honor Medal, first class.
William Christi Carey Sr. Honorable man and loving son, husband, father, grandfather and great-grandfather. He was married to the former Helen J. Smith of Hampton, Virginia. Helen Carey deceased July 1st, 2015. May God rest her soul. Colonel Carey and Mrs. Carey have seven children William Carey Jr, Daniel Carey deceased, Julie Carey deceased, Jim Carey, David Smith, Sharon Gustafson and Leslie Smith. Their grandchildren Joel Davis, Scott Smith, Michael Smith, Joey Smith, Faith Fisher, Rachel Smith, Kendall Lohman, Megan Carey, William Carey III, Melissa, WP, Jackie and Beth.
The family will receive friends on Saturday, February 23, 2019 from 11:00 AM to 1:00 PM in Amory Funeral Home Chapel. A memorials service will be held in April on Saturday April 6, 2019 at 1:00 PM in Amory Funeral Home Chapel.
Col. William C. Carey (Career)
United States Mllitary Academy, West Point, NY. Entered 1 Jul 1952 (Company K-l); Graduated 6 Jun 1956 (350 of 479) Commissioned 2nd Lt/Regular Air Force/Jun 1956
Marana AB, Marana, Arizona 3307 PLTRAGRU (ATC) 8 Aug 1956 – 20 Mar 1957 Primary Pilot Training, Class 57-T; T-34 & T-28
Webb AFB, Big Spring, Texas 3560th PLTRAGW (ATC), 3561 PLTRARON 1 Apr 1957 – 13 Sep 1957 Basic Pilot Training, Class 57-:-U; T-33 Awarded Aero rating of Pilot, 13 Sep 1957
Moody AFB, Valdosta, Georgia 3550 CCT Wg (ATC) 23 Oct 1957 – 4 Apr 1958 Advanced Flying Training – Interceptor; T-33 & F-86 D/L
Truax Field, Madison, Wisconsin 327th FITGRU (ADC), 325 FIS, 5 Apr 1958 – 8 Sep 1960; F-102 & T-33
Elmendorf AFB, Anchorage, Alaska 5070 ADWg (AAC) , 317th FIS, 18 Oct 1960 – 19 Jun 1963; F-102, T-33, H-2l, L-20
University of Pittsburgh, Pittsburgh, Pennsylvania Air Force ROTC (AU), Detachment #730, 28 Jul 1963 – 22 Jul 1966 146 FIS (PA ANG), F-102, T733, C-47
Fairchild AFB, Tacoma, Washington USAF Survival School (TAC) 30 Jul 1966 – 18 Aug 1966
Davis-Monthan AFB, Tucson, Arizona 4453 CCTW (TAC) , 4454 TFTS 24 Aug 1966 – 24 Jan 1967 Operational Training Course (RTU), F-4C
Clark AFB, Angles City, Philippines Island USAF Jungle Survival School, 18 Feb 1967.
DaNang. AB, Vietnam 366 TFW (PACAF), 480 TFS, 9 Feb 1967 – 25 Sep 1967. 101 missions/North Vietnam; 142 missions/South Vietnam, F-4C, 2 DFC/13 AM
MacDill AFB, Tampa, Florida 15 TFW/1 TFW (TAC), 47 TFS/43 TFS/94 TFS 2 Nov 1967 – 25 Nov 1971; F-4D/E
Langley AFB, Hampton, Virginia HQ TAC, Inspector General, IGS/IGI 4 Dec 1971 – 3 Jul 1975 MSM
George AFB, Victorville, California 35•TFW (TAC), 20 TFTS/DOT; F-4E/F, 7 Ju1 1975 – 20 Jun 1977 MSM/1 OLC
Izmir, Turkey. Sixth Allied Tactical Air Force (NATO), Asst Chief of Staff, Exercise & Evaluation 9 Ju1 1977- 12. Jul 1979 DMSM
Langley AFB, Hampton, Virginia, HQ TAC Plans Deputy Director, Missionary Area Analysis and Planning (XPB) 4 Aug 1979 – 14 Jan 1980 Director, Joint Suppression (J-SEAD) Study 14 Jan 1980 – 14 Ju1 1980 Director, Joint Matters (XPJ) 14 Ju1 1980 – Retired 1984.