Col. Mark Allan Riccio (Retired U.S. Army)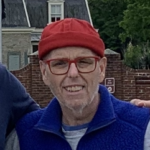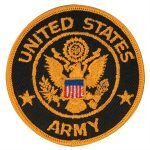 Yorktown, Va. – Mark Allan Riccio, 62, passed away on Monday, February 1, 2021. He did so exactly the way he wanted: with dignity, at home, surrounded by the family he loved and who loved him. Mark was born and grew up in Newburgh, New York. For 30 years he served in the United States Army, from which he retired as a Colonel in 2011. His work for his country brought him to, among other places, the DMZ in Korea; Camp Pendleton, CA; EUCOM headquarters in Stuttgart, Germany; and Bagdad, Iraq during OI and OEF. When he spoke of his deployments, it was always clear that he understood his work to be centered on people, their safety, and their ability to find independence and meaning in their lives. As he served, Mark and Marlene (Pokrinchak) Riccio, his wife of 37 years, proudly and joyfully raised a family of 3 sons together: Alexander Riccio of Yorktown, Taylor Riccio (Sophie) of New York City and Marcus Riccio of Gloucester.
After retiring, he worked for TRADOC at Fort Eustis, to which he remained dedicated, as he was to all things he knew mattered, until his death. During this time, he pursued a variety of passions and hobbies. He founded and served as the first president of The Fordham Chapter of Southeast Virginia Alumni Association, interpreted the life of a Revolutionary War soldier (often as a powder monkey) with Lamb's artillery in Yorktown, VA, built sprawling Christmas villages each year in his living room, and never missed the opportunity to prod his family, in his own indomitable way, into a day-trip adventure to go antiquing, visit the site of a Civil War battle, or drive hours to find the perfect pastrami sandwich in Richmond.
Mark was preceded in death by his parents Charles and Marlene Riccio and his brother Gary Riccio. He is survived by all 4 members of his family and 2 beloved sisters, Charlien Riccio of Newburgh, NY and Lisa Piaquadio of Wallkill, NY, both of whom were sources of laughter and connection through cherished visits and frequent phone conversations through the years.
A Funeral Mass will be celebrated at a 10:45 AM on Tuesday July 6, 2021 at the Post Chapel, Fort Myers with burial to follow in Arlington National Cemetery with full military honors. He will always be dearly loved and dearly missed.