CMSGT. Leo Edward Geiger (Retired)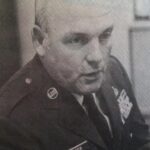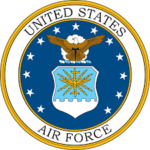 Yorktown, Va. – Chief Master Sergeant (Retired) Leo Edward Geiger, 82, died peacefully in Yorktown, Va. surrounded by his loved ones on Sunday, February 7th, 2021. Leo was a native of Erie, Pennsylvania. He was a veteran of the Vietnam War and serviceman in the US Air Force of 31 years as an Aircraft Maintenance Supervisor. He was a member of St. Joan of Arc Catholic Church.
Leo is survived by his wife of 59 years, Shirley Ann; his daughters, Lea Ann and Mary Denise; his sons, Leo Michael, Timothy Aaron and Christopher Charles; his nine grandchildren; and his five great-grandchildren. He is preceded in death by his daughter, Jayne Marie, who died in infancy.
The family will receive friends on Friday from 5:00 to 7:00 PM on Friday February 12, 2021 in Amory Funeral Home. A funeral mass will be celebrated on Saturday, February 13, 2021 at 1:00 PM in St. Joan of Arc Catholic Church, Yorktown, Va.
A graveside service will be held on Wednesday, February 17, 2021 at 11:00 AM in Albert G. Horton, Jr. Veterans Memorial Cemetery, Suffolk, Va. Due to Covid mask and social distancing will be required. Arrangements by Amory Funeral Home, Grafton, VA.