Claudine Floretta Jones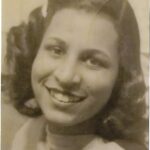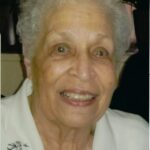 Yorktown, Va. – Claudine Floretta Jones, 92, passed away on Monday, January 3, 2022.
She is survived by her children, Eric G. Manley (Cecelia), Michael C. Manley, Dale R. Manley, Cathy D. Manley a sister Nancy Clark and Grandmother of Eric G. Manley, Jr., Rashaud D. Emperado, Michael C. Manley, II, Dana Manley, Christian Manley, Bryan Manley, Derrick Manley, Sydni Manley, Marcus Sanders, Tiffany Wright.
A memorial service will be held at 2:00 PM Monday, January 10, 2022 in Amory Funeral Home Chapel, Grafton, Va.