Clarence C. Hucks, Sr.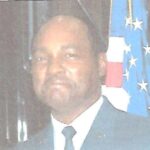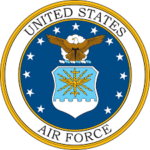 On early Tuesday morning, 5 July, 2022, our dearly beloved – Clarence C. Hucks Sr, transitioned into eternal rest.
Clarence is the great grandson of Henry and Rhonda Wiggs, Grandson of Leroy and Estelle Wiggs, and born to Fred Hucks and Novesta Wiggs in Alexandria, Virginia on August 11, 1954.
Clarence received his early education in Virginia and North Carolina, then became a graduate of Wilmington High School in 1972. He later earned his Bachelor's Degree in Business Administration through St. Leo University, 2005. In high school, Clarence excelled as a student athlete. He was captain of the wrestling team and a defensive end for the mighty Red Devils football team. In his senior year, Clarence was highlighted in the Wilmington News Journal as he led the Wilmington High School Red Devils to a state Championship in 1972.
Although heavily recruited to play college football, Clarence chose another path. He enlisted in the United States Air Force in September 1972 as a Fuels Specialist, where he served honorably for 30 years. Throughout his illustrious career Clarence faced many challenges, but consistently demonstrated excellence as a leader, mentor and role model. Clarence's drive for success led to numerous military accolades and awards and ultimately leading to his selection in the Air Force's top enlisted rank of Chief Master Sergeant.
After retiring from the Air Force in 2002, Clarence and his family laid roots in Virginia where he continued to lead and serve as a pillar in the Hampton Roads community. For 18 years, Clarence supplied and supported thousands of Virginia residents with fuel, heating and air conditioning services with Southern States Inc. before retiring from his second profession in 2020.
Clarence was then able to continue his life-long passion full time…Family! He has done an incredible job of connecting our family members past and present, reminding all on how our lives have been shaped by the hardships and events that bought our ancestors together. Clarence was a respected patriarch of the family with his strong sense of family bond consistently helping all family, friends, and community abroad.
Clarence was proceeded in death by his father Bishop Fred M. Hucks, mother Novesta Hucks, step-mother Retha Hucks, brothers Rudolph Hucks, Charles Hucks, Eugene Hucks and Sister Rachel Hucks Lee
Clarence leaves to cherish his memory the following: his beloved wife of 46 years, Kyong Cha Hucks, his son Clarence Jr and wife Arei, Chris and his wife Stacy, Clifton and his wife Kat, as well as nine grandchildren (Coa, Canoa, Cairi, Marianna, Christopher, Caiden, Corrine, Isaiah, Isaac,); Sisters, Resa Hucks, Linda Bethea, Ruby & John Wiggins; Brothers Richard & JoAnn, Calvin & Dawn, Dexter & Susan, Larry, Fred Jr., Randy, Victor, Vincent & Laquitta, Duvall, David and Melvin Hucks.
Funeral service will be held at NOON on Wednesday, July 13, 2022 in Amory Funeral Home Chapel. Interment will be 3:00 PM Wednesday at Albert G. Horton, Jr. Veterans Memorial Cemetery with full Military Honors.