Chris E. O'Connor, Jr.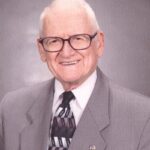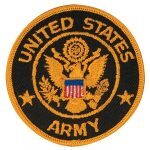 Yorktown, Virginia – Chris E. O'Connor Jr., 91, passed away peacefully on Thursday, July 29, 2021 in Hampton following a celebration of his birthday a few weeks earlier that saw all of his children, 8 of his 9 grandchildren, and all of his great-grandchildren, as well as his sister, sister-in-law, niece and nephew in attendance. Chris was born in Lawton, OK the son of Chris and Bernadette Dawes O'Connor. Chris Sr. worked for the American Red Cross providing social services to soldiers in the Army at Fort Sill, OK, Fort Snelling, MN, Camp Wolters in Mineral Wells, TX, and Fort Sam Houston in San Antonio, TX. Throughout the many moves Chris Jr. maintained strong ties to his Dawes relatives in Oklahoma and developed his deep Catholic faith which would be his anchor throughout his life.
He graduated from Central Catholic High School in San Antonio, TX in 1948 and St. Mary's University in 1952. In the summer of 1950 he made a trip to Rome for the Holy Year celebration. Always up for an adventure, he skipped the train and began a series of space-available military flights across the country towards New York to board the ship. He made it as far as Washington, D.C. and no flights were available. Outgoing and always happy to meet people he found a man who offered him a ride. The next day he hopped on his new friend's motorcycle and made it to the port on time. In 2000, he made another Holy Year trip to Rome, this time without the motorcycle.
After graduation, he was commissioned a 2nd Lieutenant in the US Army and went on active duty in the Field Artillery. After a period of training in Japan, he went to Korea where he served before and after the Armistice. He later served in the Army Reserve and retired at the rank of Colonel.
Chris met his wife, Ann, when she was babysitting his siblings. She didn't know him and wouldn't let him into the house coming home from his night job. They soon fell in love and were married in 1955. Following their marriage, they moved to Lawton, OK where all six of their children were born and where they were founding members of St. Barbara Catholic Church. Ann was the love of his life and her passing earlier this year was his life's greatest loss.
In 1975, Chris and his family moved to Hampton where he was a member of St. Joseph Catholic Church. He worked in Army Civil Service Field Artillery Combat Developments at Fort Monroe. In 2018, they moved to Yorktown to be closer to several of their children.
Chris was a loving and devoted husband, father, grandfather, and great-grandfather. He is survived by his children, Mary Jane O'Connor of Yorktown and Eileen O'Connor of Hampton, Chris O'Connor, III (Colleen) of Yorktown, Michael "Mickey" O'Connor (Laura) Yorktown, Dennis O'Connor (Joseph Lennon) New York and Kevin O'Connor (Lisa) of St. Petersburg, FL; a brother, Timothy O'Connor (Ginny) of San Antonio, TX, a sister, Bernadette O'Connor also of San Antonio. He is also survived by his grandchildren, Chris O'Connor, IV (Beth) of Burke, VA, Colin O'Connor (Liz) of Sterling Heights, MI, Kathryn Ford (Ryan) of Yorktown, Laura Elizabeth O'Connor of Yorktown, Mary O'Connor of Virginia Beach, Max Ririe, Erik Ririe (Tiana) and Alex Ririe all of Salt Lake City, and Maris Johannsen (Jessica Kubiseck) St. Petersburg, FL and five great-grandchildren. He was preceded in death by his wife, Elizabeth Ann Nielsen Hazuda O'Connor and by his parents, Chris and Bernadette O'Connor Sr., sister, Mary Lou Okruhlik, and brother Terrence O'Connor.
A Vigil will be held on Tuesday at 7:00 PM in Amory Funeral Home Chapel after which the family will receive friends following the service. A Mass will be celebrated on Wednesday, August 4, 2021 at 11:00 AM in St Joan of Arc Catholic Church. Memorials may be made to St Jude Children's Research Hospital. Arrangements by Amory Funeral Home, Grafton, Va.