Charles T. Reed, Sr.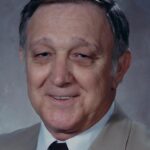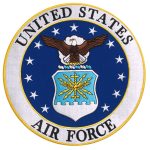 Charles T. Reed, Sr, 85, passed away on Christmas Eve after a brief but valiant fight with lung cancer. He was born in Roanoke Rapids, North Carolina. He lived most of his life on the peninsula but the last 2 years at Colonial Harbor Retirement Community where he was greatly loved by residents and staff.
Charles was preceded in death by his first wife, Dona Delozier Reed, his second wife, Ann Reed and two of his children, Fay Reed and Billy Reed. He is survived by his son, Charles Reed, Jr and his wife, Bobbie Reed; his daughter, Jackie Reed Tate. He leaves 4 grandchildren, Todd Lackey, Morgan Reed Partlett, Charles Reed III, Kara Carlson and 3 great grandchildren.
Charles attended Warwick High School in Newport News. School was not for him and he left at an early age. However, in his 30's he realized the value of an education and wanted to set an example for his children so he obtained a GED. He served in the United States Air Force during the Korean War.
Charles worked in the Shipyard for 35 years as an electrical supervisor. He retired at 55, bought a camper. He and Dona took several cross country trips until they decided they would rather fly than drive. Las Vegas was always his favorite destination.
Charles was a man who was looked up to by all his family. He took care of those he loved. HIs nieces and nephews often refer to him as a role model. Even in the last few years of poor health, if you talked to him he would always say "call me if you need me".
If ever there was a diehard Redskin fan, it was Charles. He loved his Redskins even when they lost he was still a big fan. He did not like to be interrupted when the Redskins were playing and he would say I can't talk the Redskins are on. He would even watch the replay of games a few days later.
Charles loved to sing and play his guitar. He had an ear for music and could pick up an instrument or sit at the piano and start playing a song. He had a fabulous voice. He would bring out his guitar and sing at most family gatherings. People always wanted to hear him sing. In his later years he sang at his church. He swelled with pride when people asked for cd's of him singing.
Charles was Mr. Fix it. He could fix just about anything cars, appliances, machines, electrical devices. Years ago he built a stereo system from odd parts and pieces. He rarely gave up on something and would keep at it to repair whatever problem it had.
Charles was a caregiver too. When Dona was ill he tended to her at home as long as possible before her illness required more care than he could give.
The word most people use to describe Charles is strong. He was strong mentally, emotionally and physically. In the last 30 years he has faced numerous health issues. Some were life threatening but he always had the strength to do what he needed to do to survive. Even when diagnosed with lung cancer he said let's do what it takes to fix this. He tried but it was just too far along before it was diagnosed.
A private service will be held for the immediate family.
The family is so grateful for the love and support Charles and the entire family has received from the members of Community Bible Church. They have been devoted to Charles and lifted him in prayer throughout the past years of poor health. We are especially grateful to Dr. Paul Titus for his unwavering friendship and support. Also to David Lively who always made sure Charles always had a ride to Church.
In lieu of flowers, donations may be sent to Community Bible Church, 633 Harpersville Road, Newport News, VA 23601.