Charles Richard Hill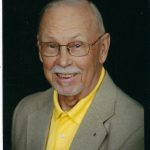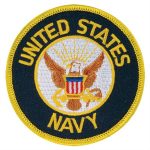 Charles Richard Hill, 83, passed away on Friday, February 8, 2019. Charles was a native of Gary, West Virginia and a former Newport News resident before moving to York County in 1970. He was a Navy veteran and employed with Virginia Power for 21 years before retiring in 1992. He was a member of Zion United Methodist Church. Yorktown Masonic Lodge #205 and DAV Yorktown Chapter 13.
He is survived by his wife of 61 years Sandra M. Hill; his children, Samantha Grimmett (James) and Charles (Dickie) Hill Jr. (Jeannie); a sister, Juanita Loquasto and Eleanor Hodges and a brother-in-law, Charles Mckinster (Rita) and 4 grandchildren, Nick and Ashleigh Hill and Paul and his wife Brittany and Ryan Grimmett. The family would like to thank Brittany for being a special angel to Charles through out his final days.
A memorial service will be held at 3:00 PM in Zion United Methodist Church on Saturday, February 16, 2019. A graveside service with Military Honors will be held at 10:00 AM on Friday, February 15, 2019 in Albert G. Horton, Jr. Veterans Memorial Cemetery.
Memorials may be made to the Yorktown Masonic Lodge 205, DAV Yorktown Chapter 13 or Zion United Methodist Church Cemetery Fund.
Arrangements by Amory Funeral Home, Grafton, Va.