Charles Joseph Lagillier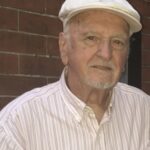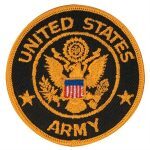 Seaford, Va. – Charles Joseph Lagillier, 94, our beloved father passed away on Wednesday, January 5, 2022. Charles was a native of New York and moved from Winston Salem in 1980 to Seaford, VA. His enjoyment of the Tidewater region and it's waterways will always be remembered. Having been in the brewery industry for over 45 years, he retired from Anheuser-Busch in 1995 with a love of a fresh cold beer.
He was not only blessed with a wonderful wife and a few furry pets, but also had a large and loving family. His life was full of love and happiness throughout. His true passions were saltwater fishing, swimming, and reading. Some of his best memories was on his 18' ft Boston Wahler with his family. If Charles was not on his boat or crabbing at the dock, he was always eager to fix and solve problems around the house. Some might say he was do-it yourselfer even in his 90s.
Charles was preceded in death by his wife Helen Kump Lagillier and his wife Betty Lou Lagillier. He is survived by his daughters Denise Lagillier, Evelyn Bickley and husband Brian Bickley, and Louis Ann; his son Howard Lagillier and wife Melva; and granddaughter Taylor Bickley.
A memorial service will be held at 2:00 PM on Sunday, January 9, 2022 in Amory Funeral Home Chapel, Grafton, VA.