Charles "Tony" Everett Rush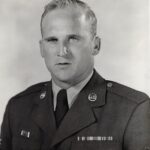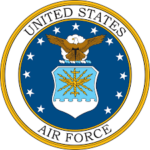 White Marsh, Va. – Charles "Tony" Everett Rush, 84, passed away Saturday, February 13, 2021. Charles graduated from Edinburg High School in 1955 and enlisted in the U.S. Air Force that same year from which he would later retire as a MSGT.
He was preceded in death by his parents Charles H. and Mildred Coffelt Rush and his daughter Deborah S. Jones, and is survived by his wife of 64 years Nancy V. Rush, his son; Roger Allen Rush and wife Betsy of Wicomico, and his daughter; Judy A. Lewis and her husband Ronald of Gloucester Point, 7 grandchildren and 5 great grandchildren.
The family will receive friends on Sunday, February 21, 2021 from 2:00 – 3:00pm at Amory Funeral Home, Grafton. A graveside service will be held Tuesday February 23, 2021 at 9:00AM in Albert G. Horton, Jr. Memorial Veterans Cemetery in Suffolk, VA. Mask and social distancing will be required.