Col. Charles D. Betoney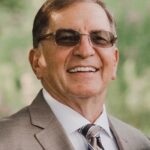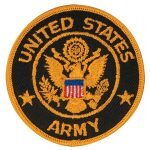 Colonel Charles D. Betoney (Ret.), 71, of Yorktown, Va., beloved husband, daddy, native of Morgantown, W.Va. and ultimate man's man passed away on June 4, 2021. He married his beautiful wife, Janie, on May 6, 1978, and together they raised a family and moved across the country as he pursued a distinguished career in the United States Army.
He was a graduate of West Virginia University where he completed Bachelor's and Master's degrees in History, held a Master's degree in Safety Management from Marshall University and was a Senior Service College Fellow at the U.S. Army War College. During his 29-year military career, he served in a wide variety of command and staff positions and was awarded the Legion of Merit, among many other decorations. He retired in 2001 from his final command post, U.S. Army Cadet Command, at Fort Monroe in Hampton, Va., and continued his dedication to the country working in civil service until 2012.
"Charlie" or "Chuck" most certainly never knew a stranger, or missed an opportunity to share a 'teaching moment,' story, or joke. Those who were close to him would tell you that he was an exceptional leader, and extended help to anyone who needed a hand. Charlie had an incredible ability to bond people from different areas of his life and has many decades-long friendships. In recent years, he enjoyed visiting West-by-God Virginia, spending time outdoors at the Pioneer Sportsman's Club, rooting for Mountaineer football & basketball, taking walks on the beach, phone calls, lunches with friends and visits with his 'girls'.
Many left behind will miss him profoundly including Elizabeth Jane Betoney, his wife of 43 years, children; Charles D. Betoney II (Rhonda) of Shippensburg, Pa., Marica Decker (Jered) of Yorktown, Va. and Amara Ancarrow (David) of Seaford, Va. He relished his role as Pap Pap to his adoring grandchildren; Gage, Ciri, Hudson and three granddogs. Left with decades of fond and colorful memories are numerous relatives and dear friends.
A memorial service is being hosted on Monday, July 19 at 1 PM at The Historic Post Office in Hampton, Va., 132 E Queen Street Hampton, VA 23669. The family only wishes for your presence or sharing of a memory.