Chantal Hoffman Stanley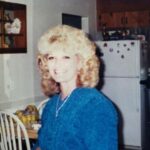 Yorktown, Va. – Chantal Hoffman Stanley, 65, passed away on Tuesday, December 15, 2020. Chantal was born in France and was a peninsula resident since 1960. She retired from True Value in 2017. She was a devoted mother and grandmother. She was preceded in death by her husband Billy Ray Stanley and is survived by her sons, Doug Morrow (Lana) and David Morrow and her mother Denise Hoffman and two grandchildren, Christopher and Courtney.
A funeral service will be held at 1:00 PM on Saturday, December 19, 2020 in Amory Funeral Home Chapel. The family will receive friends one hour prior to the service. Arrangements are by Amory Funeral Home, Grafton, Va.