Cdr. Robert "Bob" Wayne Chasteen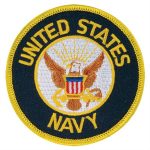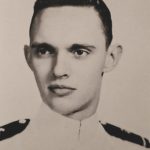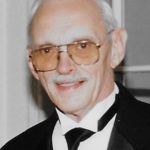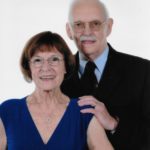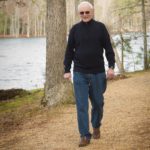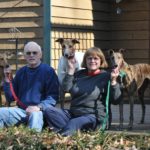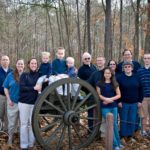 Yorktown, Virginia – Cdr. Robert ("Bob") Wayne Chasteen, US Navy, retired, age 79, died November 12, 2019 in Yorktown, Virginia. He is survived by his wife, Marjorie Ellen Chasteen; daughter, Kimberly Ann Chasteen and her spouse David Douglas Boyd, Jr.; son, Michael Robert Chasteen and his spouse Janie C Sledd; daughter, Amanda Chasteen Nesmith and her spouse, Douglas Chamberlain Nesmith; grandchildren, David Thomas Chasteen-Boyd, Brenna Leigh Chasteen-Boyd, Jackson Thomas Nesmith, Tyler Malone Nesmith and Zachary Wayne Nesmith; his sister, Barbara Jane Lebeck and her spouse, Kenneth Warren Lebeck; nephew Brian Lebeck and niece Heather Nettleingham.
Bob was born in Indianapolis, Indiana, in 1940 to Wayne Carr Chasteen and Florence Eades Chasteen. He was an Eagle Scout and played basketball at Shortridge High School in Indianapolis. He then attended Purdue University for one year and earned a highly competitive appointment to the US Naval Academy in Annapolis, Maryland. At the Academy, he developed a love for parsley, majored in engineering and graduated in 1962, despite participating in many hijinks with his classmates. Bob married Marjorie Ellen Malone in 1963 in South Mills, North Carolina. He pursued a master's degree in Russian studies at the University of Maryland. Bob's naval career spanned 23 years and many deployments, including Mediterranean cruises, involvement in the Cuban Missile crisis and Vietnam, along with being stationed at the Pentagon and involvement in NATO. He was stationed at the Philadelphia, Norfolk, and Charleston Naval Shipyards; Naval Amphibious Base Coronado, Norfolk Naval Shipyard, and SACLANT, where he retired as a Commander. He served on the destroyers, USS Leary and USS Ricketts; the tanker, USNS Waccamaw; the destroyer tender, USS Puget Sound; and the amphibious assault ship, USS Tarawa.
Bob was an avid woodworker and created numerous treasured pieces for his family. He enjoyed stamp collecting and poker, teaching his 3-year-old granddaughter how to play during Hurricane Isabel. He was a fan of Navy football, especially when the Midshipmen bested Army in the Army Navy game. His most recent hobby was spending time with his rescue dogs: Pippa, a retired racing greyhound and Chuli, Jarno and Winnie, Spanish galgos. He was well known for his sense of humor and ability to tell stories and jokes with superb timing, even pretending to be annoyed by his family's repeated requests for a particular holiday favorite.
His celebration of life is scheduled for Saturday, November 23, 2019, 11:00am at Amory Funeral Home, 410 Grafton, Drive, Yorktown, VA.
Funeral service is scheduled for Monday, December 16th, 2019, 10:30am at St. Andrew's Chapel, United States Naval Academy, 121 Blake Rd., Annapolis, MD.