Catherine Rose Crosby Hazelwood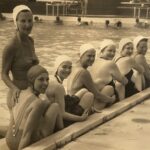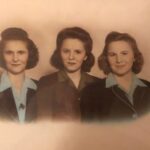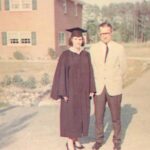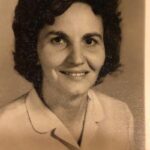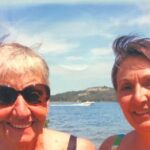 Catherine Rose Crosby Hazelwood of Yorktown, Va, born of immigrant parents in 1927 in Williamsburg, VA, passed away April 8, 2022 from heart failure. She is survived by her children, Ed Hazelwood of Arlington, VA and Adolia M Emerson of Peterstown, WV. She is also survived by her grandchildren, Edward Hazelwood of Washington, DC and Liza Hazelwood of Richmond, VA, Paul Emerson of Chesterfield, VA and Jessica DeNardo of Pittsburgh, PA. In addition she had 4 great grandchildren. Kitty as she was called, was the youngest of seven children.
Kitty, was raised at the St Joseph's Villa Catholic orphanage in Richmond, VA. She was one of five daughters raised at the orphanage and also had two older brothers. After graduating high school she worked briefly for the IRS and then started college at Longwood Teacher's College in Farmville. Before graduating She married Eddie B Hazelwood of Lanexa, VA. Later she worked for NASA, and then started teaching in the Hampton School System. She returned to college attending Old Dominion University where she graduated. Both of her children attended her graduation of which she was very proud. "Better my graduation than my wedding," was one of her favorite things to say.
She and her husband lived together on the banks of the Poquoson River for 43 years until her husbands passing. She was also a swimming teacher. She taught adult women swimming at the LAFB Officers Club pool. She also taught many levels of swimming to children and teenagers through the area. One of her favorite pieces of advice to students and others was, "finish college before you get married."
In addition Kitty was also an assistant gymnastics instructor and an AAU gymnastics judge.
She was the originator and president of the "Concerned Citizens for a better York County Government." She also worked for the Democratic Party locally and was a delegate from York County to several state Democratic conventions. She worked industriously for candidates on the state and local level.
In lieu of flowers donations can be made to this charity working to help people in Ukraine. https://projectcure.org/
Graveside funeral services will be held at Liberty Baptist Church, 15810 Liberty Church Road, Lenexa, VA 23098 at 11:00 a.m. April 14.