Catherine Fabian Weismann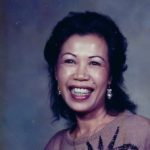 Catherine Fabian Weismann, 68, passed away following a long battle with illness on Sunday, October 13, 2019 at Hospice House in Williamsburg.
She is survived by her husband Alan Weismann, daughter Ashley Eskeli, and son-in-law Nicholas Eskeli. She was preceded in death by her son Alan R. Weismann. She was employed for many years as a childcare giver at various Air Force Base (AFB) military childcare centers, including Langley AFB. She was a loving and devoted wife and mother and an avid bingo player.
The family will receive family members and friends from 6-8 pm on Friday, October 17, at Amory Funeral Home located in Grafton. A funeral liturgy will be held at 10 am Saturday, October 19, in the chapel of Amory Funeral Home.