Carl Louis Pilkington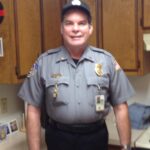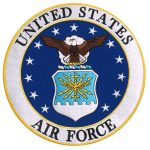 Yorktown, Va. – Carl Louis Pilkington, age 60, passed away on Sunday, March 1, 2020. He was preceded in death by his mother, Helen, and his brother, Albert.
Carl left behind his father, Roy Sr., his brothers Roy Pilkington Jr. (Debra) and James Pilkington (Marie), sisters Cathy Youngs and Lisa Wolfe (Mark). nieces and nephews Michael Pilkington (Jomel), Diana Williams (Eric), Christina Wolfe, Nathan Youngs (Carly), Jonathan and Keri Youngs, Eric, Ian and Jack Pilkington. Great nieces and nephew John Winall (Rachael), Katelyn and Charlotte Youngs and EmmaJean Williams. Great-great niece and nephew Liliana and Carson Winall.
Carl was born in Ohio and grew up Hatboro, Pennsylvania. He moved to Michigan with his family when his father was transferred and finished high school there. he graduated from Schoolcraft College with an Associates Degree.
Carl served in the Air Force for four years before moving to Virginia to be near his Virginia family. He worked for security contractors at NASA for 33 years. He retired in September 2019.
Carl loved being with his family especially his nieces and nephews who gave him great joy.
He loved playing cribbage with his family. He was an avid square dancer and enjoyed shooting pool on a league. He loved taking long walks in all kinds of weather. His favorite sports teams were the Philadelphia Flyers and the Philadelphia Eagles. He was a fan of professional baseball and went to many stadiums and the Baseball Hall of Fame in Cooperstown. He loved movies and music and going to concerts.
The family will receive visitors at Amory Funeral Home in Yorktown on Thursday, March 5, 6:30-8:00.