Carl Carter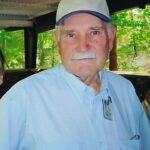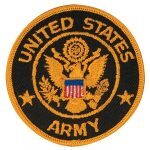 Yorktown, Va. – Carl Carter, 81, went home to be with the Lord on January 12, 2021. He was born April 5, 1939 in Kingsport, Tennessee. The son of William McKinley and Ollie Carter. He is preceded in death by his parents, 6 brothers Leonard, Oscar, Troy, Dana, Enleo, and Haskel and sisters Burnis, Martha, Madge and Pearl. He is survived by his wife of 63 years, Barbara, son Tim and Tracey of Hayes, grandson Kenny, granddaughter Emily, special niece and nephew Patsy and Albert Johnson, 3 brothers Odell, Darrell and Gerald and a sister Dorothy.
He was founder of a local Baptist church where he was a deacon and faithful attendee and servant for 48 years. He was a member of the Gideons and Veterans of the U.S. Army. He owned Walls and Ceilings, Inc. of Yorktown for 30 years.
Family would like to thank all the faithful neighbors, family and friends that showed their love for Carl over the years. Special thanks to the Solid Rock Bluegrass Gospel Group. Memorial service will be at later date. In lieu of flowers make donations to the Alzheimer's Associatio225 N. Michigan Ave., Fl. 17, Chicago, IL 60601. Local Arrangements by Amory Funeral Home, Grafton, VA.