Captain John Alexander Hanna, Jr.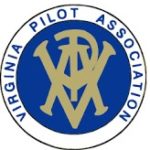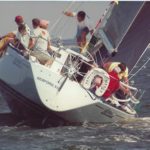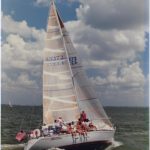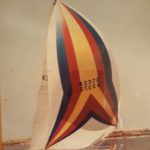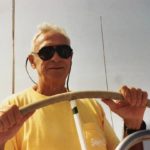 Seaford, Va. – Captain John Alexander Hanna Jr entered his "Safe Harbor" on November 3rd, 2019. Born to Josephine and John A. Hanna on July 8, 1935 in Newport News, VA, John grew up in Hilton Village. He met the love of his life Kathryn Layne, as a young man and they married in 1962. His beloved "Kacky" gained her wings 11 months ago and John has missed her constant companionship since her sudden death.
John attended Norfolk Catholic School as well as Belmont Abbey before entering the apprenticeship with the Virginia Pilot Association at the age of 21. He worked as a Virginia Harbor Pilot for the next 43 years and retired in 2000. John's love of the Chesapeake Bay and Sailing encompassed all aspects of his and his young family's life. The Father of 4 boys, John Alexander (Beth), Michael Patrick (Christy), David Earl, and Kevin Layne (Kennon) and Pop-Pop to 7 grandchildren, McKay, Alexander, Paige, Patrick, Weston, David and Peyton, and great-grandchild, McKinley, John taught them to respect and love the water as much as he did. John instilled in his children and grandchildren a strong work ethic. He taught them from a young age to value and respect authority, yet we all knew that he was our biggest fan and would be the first one in our corner if we ever needed help. His family spent their summers cruising and racing their sailboats up and down the Bay. John had several sailboats but is best known for his famous "Battlewagon". Winning many championships on the Bay and also competing in the Newport to Bermuda race and the famous Ocean Triangle. John could navigate and sail with the best of them. His love for the sport was evident in the many young men and women that he taught and mentored throughout his sailing career. Many of whom would still stop by and visit with him during these last years. These visits always brought him joy.
John served as Commodore of the Hampton Yacht Club, where he has been an active member most of his life. He also served as President of the Watermen's Museum after he retired from the Harbor Pilots, He was one of the founding members of the Christopher Newport Sailing Foundation and a founding member of the Seaford Yacht Club.
John will be missed by his family and friends but we are very fortunate to have loved and known such an amazing man and we find comfort in knowing that he is reunited with Kacky (Grankacky). We thank his many caregivers for the wonderful care that they gave him during these final months, you were amazing!
John was extremely proud of each of this children and grandchildren and his legacy lives on through them!
Visitation at Amory's, Thursday 6-8
Funeral at St Joan of Arc, Friday 1pm burial to follow and reception at the Hampton Yacht Club. In lieu of flowers donations can be made to the CNU Sailing Foundation or the Parkinson's Foundation.