Calvin T. Wilson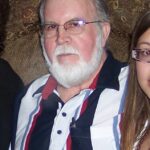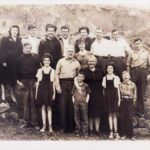 Yorktown, VA – Calvin T. Wilson, 80, passed away on Tuesday, April 20, 2021. Calvin was a native of Webster, North Carolina and moved to Virginia in 1959. He was a member of Grafton Baptist Church. He was a loving Husband, father, grandfather and great grandfather. He retired from Newport News Shipbuilding in 2005 as Quality Inspector with 46 years of service.
Calvin was preceded in death by his wife of 61 years Margie and a grandson Amos Foreman and 13 brothers and sisters. He is survived by his three daughters, Judy Bond of Indiana, Cindy Wilson of Newport News and Vickie Foreman (Joe) of Hampton. He is also survived by four grandchildren, Dale Bond, Jr, Mishelle Taylor, Brandy Hicks and Calvin Bond; and eleven great-grandchildren.
A funeral service will be held at 11:00 AM on Saturday, April 24, 2021 in the chapel of Amory Funeral Home, Grafton. The family will receive friends one hour prior to the service. Interment will follow in Windsor Gardens Cemetery in Gloucester. In compliance with the Covid-19 Social Distancing Mandate, facemasks will be required.