Bruce Covington Phillips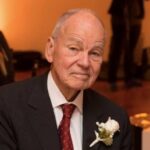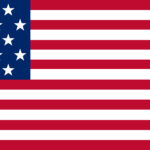 Bruce Covington Phillips died peacefully on October 15, 2022 in Williamsburg, VA.
The son of Donald Boyer Phillips, an aviation pioneer and career officer in the U.S. Army Air Corps and Mary Newbold Rittenhouse Gunnell Phillips, he was born in Manila, Philippines on August 6, 1930.
Bruce graduated with an engineering degree from the University of Maryland. After serving
for 2 years in the U.S. Air Force as pilot and aircraft maintenance officer, he moved to San
Diego, CA to take a job at Convair, a division of General Dynamics, in their newly
established design maintainability section. While in San Diego, he met Joy Barbara Gunson. They were married on June 29, 1957 at St. James by-the-Sea Episcopal Church in La Jolla. Bruce and Joy moved from San Diego to Alexandria VA in 1960 where they raised their family in an area known as Bush Hill in Fairfax County.
Soon after arriving in Alexandria, Bruce took an engineering job at Atlantic Research Corporation where he continued to work for several years while taking evening courses at George Washington University earning a master's degree in business administration. Subsequently, he formed his own residential and industrial development company. Bruce was very active with St. Christopher's Episcopal Church in Springfield, VA serving on their vestry and building committee for the construction of a new sanctuary.
Upon retiring, Joy and Bruce relocated to Yorktown, VA where they quickly became involved in their new community. Joy and Bruce were both members of Grace Episcopal Church in Yorktown and enjoyed singing in the choir. As a descendant of Thomas Nelson, Jr., Bruce joined the Thomas Nelson Chapter, NSSAR and the Descendants of the Signers of the Declaration of Independence. Bruce and Joy traveled around the world and had many friends far and wide.
A loving and generous husband, father, grandfather, and great grandfather, he was proceeded in death by his beloved wife, Joy, his parents, Don & Rit Phillips, and his siblings, Duncan Phillips, Sky Phillips Beaven, Mary Phillips Rainey, and Amenie Phillips Schweitzer. He is survived by sister Natalie Phillips Hughes, daughters, Leslie Viccellio (Hank) and Susie Dewing (Clark), son Alan Phillips (Warren Besore); grandchildren, Allison Murray (Jesse), Jesse Castello (Justin), and Nick Giampa (Amber); and great grandchildren, Indiana Joy Murray, Isaac William Murray, Jesse Carolanne Murray, Selma Camille Castello, Joelle Leslie Giampa, and Cash Covington Castello.
Our heartfelt thanks go to the staff of Williamsburg Landing and Intrepid Hospice for providing such compassionate care to our father.
Private services will be held at a later date. In lieu of flowers, memorial contributions may be made in Bruce's memory to the Grace Historical Church Preservation Foundation (PO Box 123, Yorktown, VA 23690), Yorktown Preservation Society (PO Box 405, Yorktown VA 23690), or a charity of your choice.