Bobby Gene Burns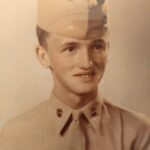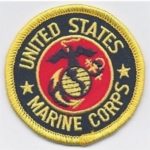 Hampton, Va. – Bobby Gene Burns passed away at the age of 85 on Thursday, March 26, 2020. He was preceded in death by "his bride" of 55 years, Nancy Nixon Burns. He is survived by his children; Ronnie Martin Sr. (Judy) and Bobbie Burns Brown (Alan), his grandchildren; Diana Martin (Jason Witcher), Ronnie Martin Jr (Melissa), John Martin (Meredith), Drew Martin (Sharon) and Mandolyn Brown (Taylor Stalder).
Bob was born in Concord, N.C. He served in the USMC during the Korean War. Bob retired as a Captain from the City of Newport News Fire Dept.
Bob loved reading, shooting and irritating his bride when he thought he could get away with it, which was not often.
In lieu of flowers, please make donations to: The Fix Ministry 4465 Mount Olive-Cohoke Rd. King William, Va. 23086. Arrangements by Amory Funeral Home, Grafton, Va.