Beverly "Bev" Hayes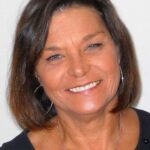 Newport News – On June 15, 2022, Beverly Hayes left this world for well-deserved paradise as the light went out on one of the most loving, compassionate, hilarious, and charismatic spirits many of us have ever known.
Born May 31, 1955, in Newport News, Bev was raised in York County, the third of four children born to Everette and Shirley Smith.
A lover of family, friends, and time well spent together, Bev was the heartbeat of 3 generations who are heartbroken by her loss.
Bev is survived by her mother, Shirley Smith; her husband, Charles (Chuck) Hayes, her daughter, Tina Pridgen (Chris), son, Ronnie Wilson, and her beloved grandsons, Jonathan and Justin. Also left to cherish her memory are many nieces, nephews, cousins, and friends.
Bev was preceded in death by her father, Everette, her sister, Cookie, and her brothers, Eddie and Billy (Bubba 1 and Bubba 2, respectively). Just a few short months before Bev passed away, her beloved dog, Cody, passed away so he could be there to greet her on the other side with a toy in his mouth and his tail a-waggin'.
For a while, it will be a wonder to us all how the sun can have the audacity to shine, and the birds still dare to sing. Soon though, all the love, care, strength, and wisdom that Bev poured into us all will enable us to wipe our tears, stand up straight, and put on a smile. We will press on with love, humor, and gratitude, all the better for having loved and been loved by her.
The family wishes to thank the many doctors and nurses at UVA hospital who took such tender loving care of Bev these last couple of months. Our gratitude to you cannot be expressed in words.
A funeral service will be held on Tuesday, June 21, 2022 at 12:00 noon in the chapel of Amory Funeral Home, Grafton. Interment will be private. The family will receive friends 1 hour prior to the service in the funeral home.
In lieu of flowers, please consider donations in Bev's name to the Peninsula SPCA, 523 J. Clyde Morris Blvd., Newport News, Virginia 23601. Arrangements by Amory Funeral Home, Grafton, Va.