Betty Page Spencer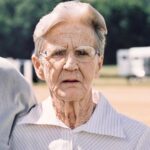 Yorktown, VA – Betty Page Spencer, 89, passed away peacefully at home on March 18, 2020 with her sons and her dog Precious by her side, Betty was born in Newport News, VA and went to Warwick High School. She was a devoted wife and a loving mother of three boys.
She was preceded in death by her parents Leslie and Pattie Williford, her husband Paul G. Spencer and sister Ruby Knight.
Betty is survived by her sons; Paul G. Spencer Jr, Ricky L. Spencer (Deana), Steven C Spencer, 4grandchildren; Paul Spencer III, Jeanenne Sweatman, Whitney Bayse (John), Lauren Souliotis (David), 3great grandchildren a sister Ella Ruth Clark and many nieces and nephews.
Services will be private. In lieu of flower, donations may be made to the York County Fire and Rescue, P.O. Box 532, Yorktown, VA 23692. Arrangements are being handled by Amory Funeral Home, Grafton.