Bernard L. "Bud" Skeens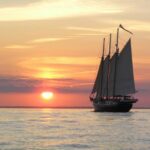 Yorktown, Va. – Bernard L. ("Bud") Skeens, 86, of Tabb, died, August 9, 2022.
He was born in Garland, West Virginia, to Charlie and Linda Skeens. He was predeceased by his parents, and his brothers Donald and Bobby Joe Skeens.
He is survived by his wife, Roberta Skeens, his daughter Sheri Williams (Dave), of Tabb; his daughter Kristi Skeens (Deborah), of Mountainair, New Mexico; his grandson Ryon Williams, of Newport News; his granddaughter Kailey Jackson (Jack), of Poquoson; and 2 great granddaughters, Madelyn and Ellie.
Bud was an avid golfer, loved to invest in the stock market, and was a devoted and generous family man. He was a graduate of Virginia Tech and was a rabid Hokie sports fan. He had an illustrious career as an engineer for Newport News Shipbuilding, where he designed submarines and ships for the US Navy, and for JJMA, where he served as Executive Vice President.
At Bud's request, there will be no memorial or burial service. In lieu of flowers, donate to your favorite charity.