Barbara Helen Wargo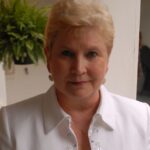 Yorktown, Va. – Barbara Helen Wargo, 74, passed away on Saturday, October 1, 2022. She was a native of North Carolina and a Yorktown, Virginia resident since 1986. Barbara retired from Langley Federal Credit Union in 2013 as Assistant Vice President for Branch Operations. She was a former member of the Exchange Club of York.
She is survived by her husband John "Jack" Andrew Wargo, Jr. and her daughters, Heather Lynn Wargo and her husband Calvin Booth Carpenter of St. Kitts & Nevis, and Barbara "Barbie" Ann Lineberry of Yorktown, mother of two grandchildren, Skylar Ann Lineberry and David Jon "DJ" Lineberry, III who she adored beyond measure; a brother Howard "Butch" Mears and his wife Cherrill of Edmonds, Washington; and a brother-in-law Michael "Mickey" Wargo of Ewing, New Jersey. Barbara is also survived by several cousins, nieces and nephews.
Barbara's primary focus was family, at all times. She enjoyed a good glass of wine and preferred her steak be cooked to a precise 139 degrees. Her daily mission was to perform an act of kindness for a stranger.
Family and friends will be received on Monday October 3, 2022 from 5-7 pm in Amory Funeral Home in Yorktown. The family requests in lieu of flowers that you reach out to a stranger and become a friend.