Barbara (Bowry) "Bobbie" Walsh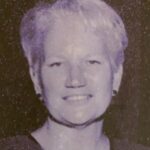 Barbara (Bowry) "Bobbie" Walsh, 71, of Yorktown, formally from Williamsburg, passed away on December 17, 2022. She was preceded in death by her parents, James and Millicent Bowry.
Bobbie worked for the Jamestown Yorktown Foundation for over 20 years. She enjoyed meeting and greeting visitors who came to these historical venues. In her spare time, she loved to travel, go to the YMCA, and be outdoors enjoying the water – swimming, sunning, boating. Bobbie was a wonderful and loving wife, mother, and grandmother who enjoyed being with her children and grandchildren, sharing their experiences and watching them grow, and loved relaxing with her husband on a peaceful, quiet evening.
She is survived by her loving husband of 50 years, William John Walsh III; daughter, Martinee Walsh Avery (Shawn) of Poquoson; sons, William John Walsh IV of Hampton and James Brannon Walsh (Nishana) of Arlington; grandchildren, Taylor, Riley, Jack, Betsy, and Asha; and sister, Glinda Bowry Walker (Richard).
The family will have a memorial mass at 1:00 on Thursday afternoon, January 26, at St. Joan of Arc Catholic Church, 315 Harris Grove Lane, Yorktown, VA 23692. They will receive friends in the commons area of the church immediately following the mass.
In lieu of flowers, memorial contributions may be made to Virginia Peninsula Foodbank, 2401 Aluminum Avenue, Hampton, VA 23661. Online contributions may be offered at www.hrfoodbank.org.