Arthur Lee Morgan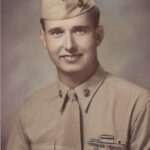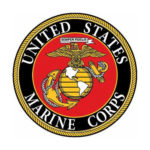 Arthur Lee Morgan, 90, of Yorktown, VA passed away peacefully at Riverside Hospital on Tuesday, May 25, 2021.
Lee was a lifelong resident of Dandy, VA where he met the love of his life, Mary Madeline Craven (known as Peggy) while she was visiting from Georgia in 1954, and they were married 57 years, and were members of Dandy Baptist Church.
Lee's first hobby in his late teen years was building and racing small boats known as 'class BU runabouts' and he won several trophies in Hampton Regatta races. Lee was proud to be an American and proud to have served as a Unites States Marine during the Korean War from 1951-1953. He then went on to partner with his uncle and cousins in developing a business, Hogge and Morgan Builders, and built many beautiful custom homes, buildings for businesses, and construction for NASA Langley Research Center. Even after retirement, Lee continued his love of woodworking and could be found in his garage working on projects for his friends. Lee was an avid fisherman and hunter. On any given day during the summer, you could find him on a boat in the York River waiting for a big fish to bite, and during hunting season he could be found at Yarmouth Rod and Gun Club, hunting for ducks or deer. Once Lee slowed down, he enjoyed feeding the ducks and deer in his yard instead of hunting them, and he loved planting a large garden with help from his friends.
Arthur Lee was preceded in death by his parents, Adolphus and Minnie Morgan; his wife, Mary Madeline Morgan; his brother, Siphron Crockett; his sisters, June Musick and Ruth Hornsby; and his daughter, Tiffany Morgan.
He is survived by his daughter, Karen Whitley (Richard) of Yorktown, VA and his son Steven Morgan of Williamsburg, VA. He is also survived by two grandchildren, Justin (Melissa) of Wylie, TX, and Megan (Nick) of Yorktown, VA; 6 great-grandchildren, Jordan, Jace, Cesar, Landon, Brayden, and Jackson.
A funeral service will be held on Tuesday, June 1, 2021 at 11:00 am in the chapel of Amory Funeral Home, Grafton. Burial will be private.
The family would like to thank Riverside Hospital staff for their care and compassion, as well as the many friends, family, and neighbors for all their prayers, thoughtful cards and phone calls.
Memorials may be made to the Peninsula Rescue Mission, 3700 Huntington Ave., Newport News, VA 23607.
Arrangements by Amory Funeral Home, Grafton, Virginia.