Archie Leon Kimberlin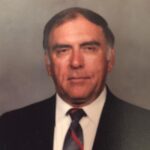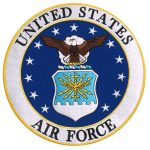 YORKTOWN – Archie Leon Kimberlin died Thursday morning, March 26, 2020 at age 86. Those who knew him aren't surprised he decided to make his exit in the middle of a pandemic. Too much fuss going on around here. No thanks. And he was ready. Archie was a man with a deep foundation of faith. He had no doubts about where he was going.
In life, he felt blessed. Part of that was pure outlook. Born in 1933 in the mountains of Todd, N.C., his family barely scraped by. He was the first among them to even attend school. But he chose to recall the best parts of his youth. Riding, running, shooting, scrapping. We loved hearing those tales.
Archie loved to talk. He was affable and made friends easily – a bootstrap kind of guy with simple tastes. As a young man, he worked at sawmills, took off to see the West, circled back and wound up in King George, Va., where he met the girl he'd marry, Mary Ann Green.
Drafted into the Army, he became a paratrooper with the 101st Airborne, then switched to the Air Force, where he went on to a long career. He was awarded the Bronze Star for service in Vietnam.
Along the way, Archie and Ann had three daughters, and he perfected his scowl on their boyfriends. For much of his life, he worked a second job to ensure his wife could be a stay-at-home mom. When the family was stationed in Europe, he drove them to see the sights. As for church, he made sure they were in the pew beside him.
Retiring at Langley AFB as a Chief Master Sergeant, Archie got into real estate, eventually starting his own company. Retiring again, he dove into an unusual hobby that became his passion: racing homing pigeons. Few places made him happier than his dusty backyard loft.
Ann died in 2014. Archie knows she's been waiting for him. He leaves behind their daughters: Gail Walters, Joanne Kimberlin and Janet Hipp. Also: six grandchildren and five great-grandchildren – who know him best as Pop – and a host of loving in-laws, relatives and friends.
Thank you, Dad. For always being solid. For giving us a lifetime of feeling safe and loved. For being proud of us (most of the time). We were always proud of you.
Services will be held at a later date when this coronavirus mess is over. Yes, Dad, it's STILL going on. If you'd like to be notified of when we're gathering, send an email to archiekimberlin@nullgmail.com.
In lieu of flowers now or then, please donate to your local food bank. Even though he didn't dwell on it, Archie remembered what it was like to do without.
To read a story published in 2008 about Archie and his birds, go to https://bit.ly/2JzhjFb.