Anthony Sambuchi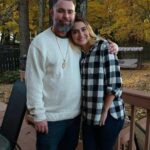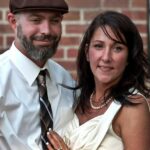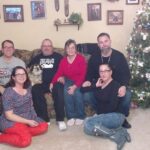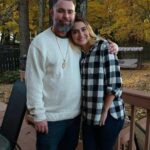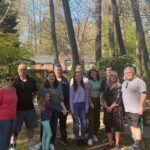 Anthony Matthew Sambuchi
September 23, 1981 – October 20, 2021
Anthony ('Buchi') Sambuchi, 40, of Yorktown passed away October 20, 2021 after an enduring fight from heart complications and has gone to be with the Lord.
Anthony will be greatly missed for his immense heart, generosity and as a friend to everyone.
He was born to Kathleen and Gary Sambuchi of Yorkton Virginia on September 23, 1981 at Luke Air Force Base in Glendale, Arizona. Anthony moved to Virginia in 1991 and graduated from Grafton High School, where he made numerous lifelong friends. Anthony is a Christopher Newport University alumnus, he graduated in 2005 with a Bachelor of Science in Business Administration.
Anthony worked for Hercules Fence Company as a Commercial Project Manager, the Norfolk location. He took a lot of pride in his work and was known for his strong work ethic even getting his professional, Certified Fence Contractor certification. Anthony was very passionate about his work and everyone he met ended up learning more about fencing then they ever cared to know. His aspirations were to someday run the company and he looked up to his bosses as mentors and friends.
From a young age, Anthony, was an enthusiastic sports fan and athlete. In his youth, he would be either on the baseball fields or at skate parks, competing. His competitive spirit lasted into adulthood, and lead to his love of the Yankees and the Bills. This passion for sports lead to a network of friends that loved to gather in his man cave, watch sports, play cards, banter and wager on just about anything. Knowing Anthony, he's probably got an over-under on who's going to attend the services.
When not working or watching sports, he could always be found on the golf course in his free time. Walking 9 was a time of solace and even though he never shot par, he never failed to brag about the 7 holes he shot par. Anthony played with Old Hamptowne Golf League and says the best day of his life was the day he beat his father on the course.
Anthony loved his large extended family and Italian heritage, but he loved Genny more than life itself. So much so that it was important to introduce Genny to his grandparents in Buffalo, NY and proposed at Niagara Falls. Anthony and Genny, built a beautiful life together co-raising five kids. A proud father, who loved sports, he ended up coaching and getting Kaylee, Mason and Michael into baseball and softball. The whole family including grandparents were on the team and often could be found at the field cheering on the kids. Needless to say Anthony was a family man and if you were a friend of Anthony's then you were part of his family.
Anthony is survived by his parents Gary and Kathy Sambuchi, his daughter Kaylee and his loving wife, Genny Sambuchi and his four step-children Marleigh, Melody, Mason and Michael, and three grandchildren. Anthony is also survived by his sister, Kelly and her husband, Kevin Sonnhalter and their children, Jenna, Heidi and Jacob, who was Anthony's Godson. He leaves behind an Uncle, Robert McNiff, Aunt, Elaine Volker, and large extended family. His legacy and memories will live on in the hearts and minds of everyone he knew and those that loved him. Visitation will be held at Amory Funeral Home Monday, October 25, from 4-7pm and a funeral mass will be celebrated on Tuesday, October 26, at 1pm at Saint Joan of Arc Catholic Church.