Ann O'Connor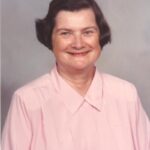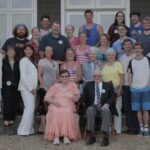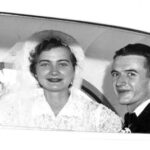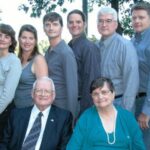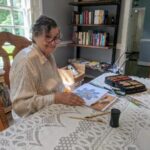 Yorktown, Virginia, Ann O'Connor, 85, passed away suddenly on Wednesday, February 10, 2021 in Newport News, VA. Originally from Washington State, she moved several times as a child due to her father's service in the U.S. Army. She had many fond childhood memories of living in San Francisco, CA, San Juan, Puerto Rico and Decatur, IL. It was while living in Puerto Rico that she decided to become a Catholic, following her grandmother's advice to find her own way.
Ann married the love of her life, Chris E. O'Connor, Jr. while in college in San Antonio, TX. Following the marriage, they moved to Lawton, OK where all six of their children were born. While in Lawton, Ann was a founding member of St. Barbara Catholic Church.
Her children were the light of her life. They describe her as the most unconditionally loving mother possessing a laugh that brightens all around her. She was a lifelong learner and a voracious reader. A talented seamstress and crafter, she lovingly created clothing, crocheted throws, and handcrafted holiday decorations for her family.
In 1975, Ann and her family moved to Hampton where she was a member of St. Joseph Catholic Church. In 2018, they moved to Yorktown to be closer to several of their children. She and Chris are members of St. Joan of Arc Catholic Church.
Ann was a loving and devoted wife, mother, and grandmother. She is survived by her husband of 65 years Chris E. O'Connor, Jr. and her children, Mary Jane O'Connor of Salt Lake City, UT and Eileen O'Connor of Hampton, Chris O'Connor, III (Colleen) of Yorktown, Michael "Mickey" O'Connor (Laura) Yorktown, Dennis O'Connor (Joseph Lennon) New York and Kevin O'Connor (Lisa) of St Petersburg, FL; three sisters, Dr. Helen Hazuda of San Antonio, TX, Mary Hazuda of Carrollton, TX and Mary Elaine Webster (John) Olympia, WA. She is also survived by her grandchildren, Chris O'Connor, IV (Beth) of Burke, VA, Colin O'Connor (Liz) of Sterling Heights, MI, Kathryn Ford (Ryan) of Yorktown, Laura Elizabeth O'Connor of Yorktown, Mary O'Connor of Virginia Beach, Max Ririe, Erik Ririe (Tiana) and Alex Ririe all of Salt Lake City, and Maris Johannsen (Jessica Kubiseck) St. Petersburg, FL and five great-grandchildren. She was preceded in death by her parents, Dolores and Alex Hazuda, and brother Alex Hazuda, Jr.
A Rosary service will be held on Tuesday at 5:00 PM in Amory Funeral Home Chapel after which the family will receive friends following the service. A Mass will be celebrated on Wednesday, February 17, 2021 at 1:00 PM in St Joan of Arc Catholic Church. Memorials may be made to St. Joan of Arc Catholic Church and St Jude Children's Research Hospital. Arrangements by Amory Funeral Home, Grafton, Va.