Anastasius Jack Georgalas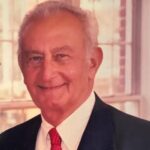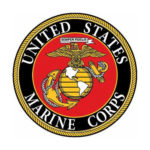 Anastasius Jack Georgalas, 91, fell asleep at peace in his Seaford home on November 3rd. Jack was born in New York City to Jack and Teresa Georgalas. His family moved to Newport News in 1943, where he grew up with his twin sisters, Athena and Jacqueline. He attended Saint Vincent's High School, graduating at just 16 years of age. Jack continued his education at Georgia Military Academy and was a proud Wahoo of The University of Virginia, Class of 1952. Throughout this time, he romanced then married his lifelong love, Mary Handges on Christmas Day in 1952. He had great ambitions prompting him to join the US Marine Corp where he proudly served as an officer. The couple welcomed their first child, Suzanne, while stationed in Camp Lejeune, NC. They then were blessed with three more children; a daughter, Venisse, and two sons, Jack and Harry. Jack and Mary continued their adventure through life, and as he put it, "built things and made things grow."
Jack always used to jest, "see what you created, Mary?" as he looked out at all of his children, grandchildren, and great-grandchildren during numerous family functions. Business, church, philanthropy, and family were the four cornerstones of Jack's life. Jack and Mary cofounded Tri-Cities Beverage Corporation in 1959 with one truck, one brand of beer, and one huge ambition. This led to the thriving company that still runs today.
Jack spent his time working for numerous philanthropic organizations, worked diligently for the City of Newport News as chairman for the development of Oyster Point and City Center, served on the board at CNU, and was honored with the Humanitarian Award by the Virginia Center for Inclusive Communities. Most importantly, he served his church, Saints Constantine and Helen Greek Orthodox Church, as a founding member and major benefactor. He sat on the parish council, generously donating to the church and archdiocese as a member of Leadership 100, and was bestowed the honor of Archon. In addition to all this, his biggest achievement at the church was the annual festival. He brought it outdoors, developing it into the huge success it is today. Jack served as chairman of the festival committee for years alongside many hard-working family members and friends.
He also spent time as a Brother in the Order of AHEPA, a charitable organization aimed at helping Greek Americans prosper with academic scholarships, housing, and aiding disabled children. Jack was not only a member of the Order, but Chairman of the Cyprus/Hellenic Affairs Committee, Chairman of the National Board, and Supreme President at the peak of his membership. His main focus was, as always, to grow the organization to help as many people as possible.
Beyond all of this, he was a rose gardener, master griller, and jitterbug dancer-extraordinaire. He could frequently be found at Pop's Drive In each morning at the community tables laughing with his friends with a napkin over his coffee to keep it warm.
He is preceded in death by his wife, Mary, sister, Jacqueline, cousin, Danny, daughter Suzanne, and son, Harry. His memory will be eternal as he is survived by his children, Venisse Georgalas and Jack Georgalas; sister, Athena Savvas; son in law, Michael Kokorelis; grandchildren, Zeus Blankenship, Colette & George Garofalis, Cassie & Phi Lam, Mike & Kea Kokorelis, Diane & Bobby Pearce, Ashton & Mark Ashe, and Taylor Georgalas; and ten great-grandchildren. A Trisagion service will be held Sunday, November 7 at 6:00pm at Saints Constantine and Helen Greek Orthodox Church. A funeral service will be held at the church Monday, November 8 at 11:30am with burial immediately following at Peninsula Memorial Park in Newport News. Arrangements by Amory Funeral Home, Grafton.